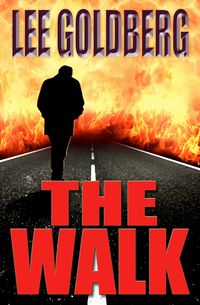 If you read my novel THE WALK, I have a question for you…
But first, a little background for those of you who haven't read it. The book has sold over 10,000 copies since I made it available for the Kindle back in June 2009. In the book, Los Angeles is flattened by an earthquake and a guy stuck downtown when it happens sets off to walk across a landscape of devastation to get back to his wife, who is at their home in the San Fernando Valley.
Okay, so here's the question…
My wife thinks I should write a sequel, exclusively for the Kindle, to THE WALK, set over the same two days, except told from the wife's point-of-view and revealing what she was going through while her husband made his journey.
What do you think? Would you be interested in reading that?