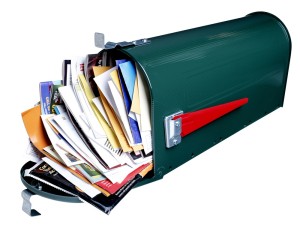 I get a lot of emails asking me for advice on selling stuff to the networks. Here's a recent one:
I have a friend, historical romance writer, who, after thirty-something books, is interested in writing something for Hallmark and/or Lifetime. Just out of curiosity, since you're the only TV writer I know, any idea what a basic screenplay advance/pay/etc. would be for a simple made-for-TV-Hallmark-type screenplay? Or who she might turn to for that type of info?
It doesn't really matter what Hallmark or Lifetime pays for a TV movie… the chances of her selling a script to them is nearly zero. They order very few tv movies, and the ones they do buy are usually from production companies they've worked with before (or with whom they have output deals). Most of those companies  produce their films in Canada to take advantage of tax benefits etc. Or the films are co-production deals involving Canada, France, Germany, etc, which are necessary to make a film for the extemely low license fee that Hallmark and Lifetime pay (they need foreign presales to off-set the cost). The Canadians have a very strict point system that governs whether a production gets the tax credit…the point system is based, among many things, on how many Canadians are working on the production. In most cases, the screenwriter has to be a Canadian or non-American. The other problem is that if they do use an American writer, it will be someone who is experienced and adds some cache for foreign pre-sales. Its extremely rare for a TV movie to be based on a spec teleplay written by a newbie. All that said, I believe the current cable TV movie writing fee is $38,966 for a 90 minute movie, $51,064 for 2 hours (that's the actual runtime of the film, not the film with commercials, etc).
If your friend is a major, bestselling author, she would have better luck selling her book to a studio, which would then hire an experienced screenwriter to do the adaptation. Screenwriting is a LOT harder than authors think it is. There's more to it than telling a story in a screenplay format.