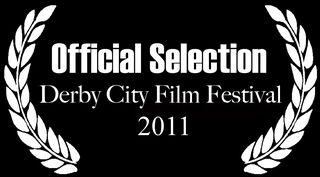 I'm thrilled to report that REMAINDERED has been chosen as an official selection of the 2011 Derby City Film Festival in Louisville, Kentucky. 
Our film is scheduled to screen Sunday, February 20th, 2011 at 1pm in the Eifler Theater as part of their "Kentucky Filmmaker" program.  Over 59 films representing 5 countries were selected for the festival. 25 are international films, 7 are World Premieres and 2 are US premieres…and we are honored to be among them.
Tickets and passes will go on sale January 1st at 10 am Eastern Time via the Festival Website.