Author/editor Steph Cha​ had the brilliant idea of assigning my brother Tod Goldberg the task of interviewing me for Los Angeles Review of Books (LARB)​….the result is probably the most personal, and indepth interview I've ever done. I hope you like it. Here's an excerpt: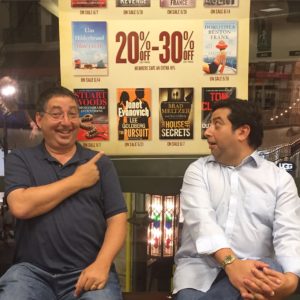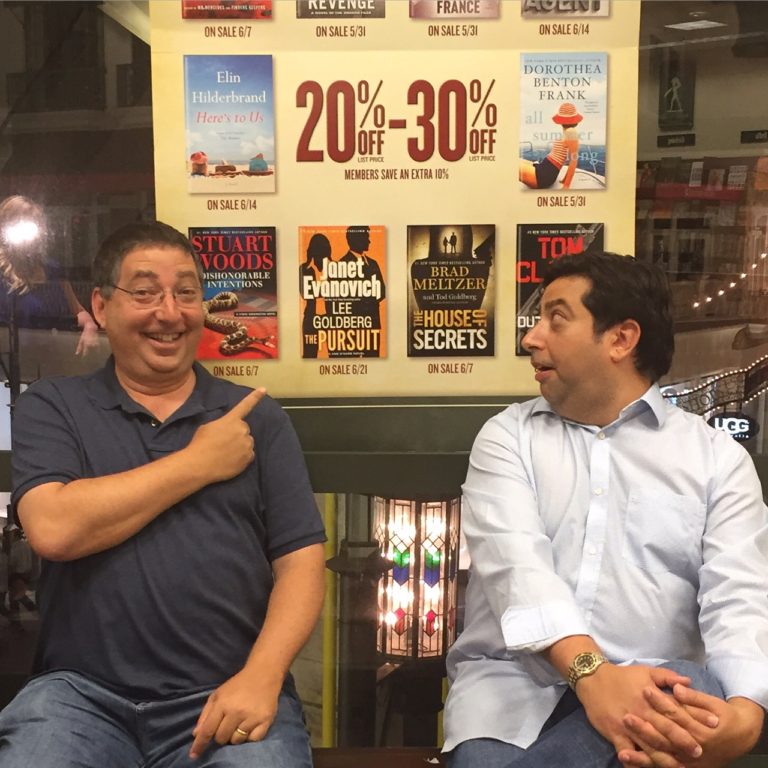 TOD: I often get asked what it's like to have a family of writers and artists, and it's hard to explain, exactly, because it's the only way we've lived. Our sisters are both writers and artists, our mother, after her socialite period, became a newspaper columnist covering socialites, our father — not that I ever lived with him as a sentient human — as you noted, was a TV news journalist, and then there're all the uncles and cousins and whatnot, too. But you were the first one, really, to make it on a national stage, which I know gave me the confidence to aim big, and which I suspect made it easier for our sisters, too. Did seeing mom's and dad's success and, in many ways, eventual failure — both of them had these sort of big-league dreams but ended up never quite getting there, which ended up driving them both a bit mad — provide some motivation for you?
LEE: There's no question that dad being on television and mom being a writer shaped me in profound ways. There is a lot of both of them in me … though more of mom than dad. They were both comfortable in front of an audience, whether it was on camera or standing on front of people. Mom had a big, outgoing personality and great sense of humor. She was a deft schmoozer and a big ego. She was a profound exaggerator in her storytelling, for both comic and dramatic effect. She went after what she wanted, personally and professionally. She was a fighter. I have a lot of those same attributes, though I hope with less of the destructive flip side. For example, I know when I am exaggerating a story and, I like to believe, so does my audience. We're in on the joke together. It's like when an audience buys into the franchise of a TV series … no matter how ludicrous it might be (she's a nun — and she can fly! A detective with OCD! A drug-addicted doctor who hates his patients!) … because they want to enjoy the ride. Unlike mom, I don't believe my exaggerations are the truth and then exaggerate them the next time I tell the story, and then exaggerate that, until I am heading into something approaching clinical delusion. I know where the truth ends and the embellishment, for comedic or dramatic effect, begins. I'm deeply afraid the day will come, though, when I lose that self-awareness.
I haven't talked much about dad because he wasn't really in my life after I was 10 years old (though he was in my life more than you or our sisters). Dad grew up wanting to be a TV anchorman … despite coming from a small logging town and having zero contacts … and yet he achieved that dream. He eventually became an anchorman on KPIX, the CBS affiliate in San Francisco … a major station in a major market … and it should have been a stepping-stone to the national stage. Getting there had to take talent, drive, and confidence … but somewhere along the line he lost his mojo … or, more likely, his backbone. I was too young at the time to know why or how it happened, or if mom was somehow to blame. But he became a weak, wishy-washy, superficial man. He let people, he let life, walk all over him. He stood up for nothing and nobody and lost everything. He showed me it was possible to achieve your dream, but through his failure, he also showed me you had to be strong to keep it. That's not all I learned from him. Seeing him on TV every night also made television — the industry and the medium — something approachable to me. He made the TV part of my family. He made it small and human. My father was a TV screen, and I knew that I was stronger than he was. So yeah, I could break into TV. No problem. And I did.
You can read the full interview here.