It's been a busy summer for me. I just delivered MOVIE LAND, the 4th "Eve Ronin" crime novel, to my publisher for an early 2022 release. It was a breakneck 90 days from conception to delivery. I've written books that fast before (all 8 of my DIAGNOSIS MURDER novels and most of the 15 MONK novels), but I was younger and more foolish then. It's nice to know I am still capable of doing it…though it helps that I've basically remained in pandemic lock-down at home. Typically, it takes me a leisurely five months to plot and write a novel. Now it's back to work on the spec thriller I was writing in May…I need to cram a lot of writing into the next few weeks because I don't have much time before I'll be attending a whole bunch of events tied to the release of my 3rd "Eve Ronin" novel GATED PREY, which comes out in October. You can see some of the early reviews for GATED PREY (and my contribution to the new collection COLLECTIBLES) below along with some other exciting news.
One City / One Book Picks LOST HILLS
Each year, the City of Agoura Hills participates in the "One City / One Book" national literacy program to stimulate reading through group book discussions and other related activities. The community read is sponsored by the City of Agoura Hills, Friends of the Library, the Los Angeles County Library—Agoura Hills Cultural Arts Council, and the Las Virgenes Unified School District. This year they've picked my novel LOST HILLS!! I am so thrilled. I'll be talking about the book, and signing copies, on Sept 30th at the Agoura Recreation center. The event is free, but seating is limited and tickets are required. Here's where to get yours…

Publisher's Weekly loves GATED PREY
"Lively descriptive prose enhances the tight plot of this episodic crime novel. Columbo fans will have fun."
Best Thriller Books Loves GATED PREY
"Violent crimes and desperate criminals and homicide detectives, oh my! Lee Goldberg delivers an intriguing, fast-paced, satisfying novel…This is a series to keep an eye on if you're a fan of police procedurals, formidable female characters, and stories with great pacing."
Mystery Scene & Publishers Weekly Praise COLLECTIBLES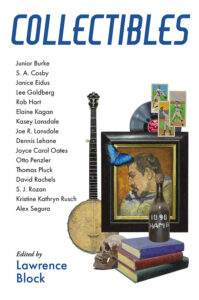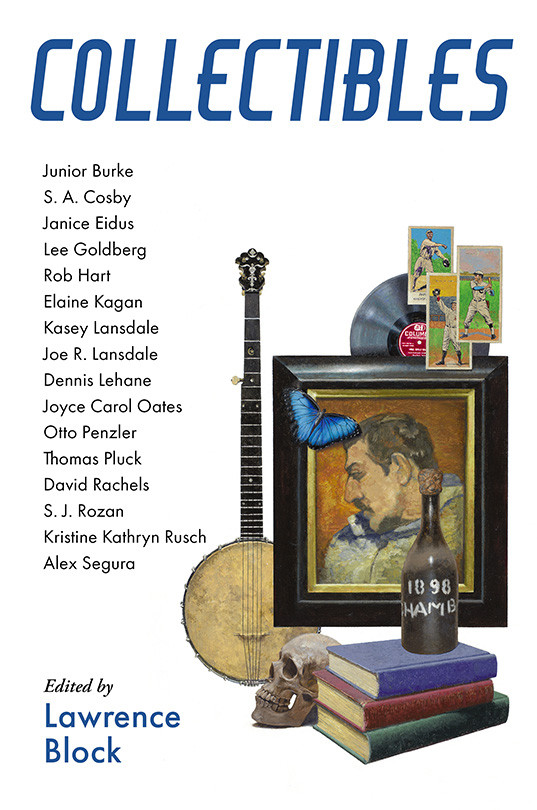 This week Mystery Scene Magazine singled out my short story "Lost Shows" in their glowing review of Lawrence Block's new anthology COLLECTIBLES.
"This anthology's true gem is Lee Goldberg's 'Lost Shows,' a perfect, at times humorous story from an under-appreciated writer."
Not only that, but Publishers Weekly also singled out my story in their rave review:
"Villainy, paranormal goings-on, and cold-blooded murder… Overshadowing everything, though, is Lee Goldberg's Lost Shows, a delightful shocker about a fanatical collector of short-lived and unaired TV shows."

You can order the book here
Entertainment Weekly Picks Summer Reads
Kirkus Reviews Loves GATED PREY
"Against all odds, Goldberg not only ties up most of the loose ends, leaving just a few deliberately dangling, but links some of Eve's investigations in ways as disturbing as they are surprising.

The seamy side of California dreaming.

"
Lots of Events Coming!
As I mentioned at the top, I've got lots of events lined up (with more to come). You can find them all here.
Okay, that's the news for now. Back to writing!!