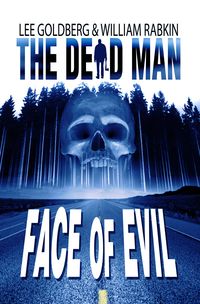 Today, Amazon announced the launch of their new sf/fantasy/horror imprint 47North…and one of the premiere titles is THE DEAD MAN series. Our kick-off is coming in just a couple of weeks…in a very big way…and we can't wait!
UPDATE: Publisher's Weekly also wrote about it. Here's part of what they said..
Amazon has added another genre to its publishing stable, with the launch of 47North, a science fiction/fantasy/horror imprint that will publish original and previously published works from new and established authors as well as out-of-print books. "We are especially happy to have a diverse list at launch, and look forward to publishing across a wide range of subgenres," said Victoria Griffith, publisher of Amazon Publishing's west coast group.
 
47North has signed 15 titles at launch with its first title coming from Lee Goldberg and William Rabkin, the authors of Successful Television Writing and who have written and/or produced scores of highly successful network television series, including Diagnosis Murder, Spenser: For Hire, and Baywatch. Their digital-first novel, Face of Evil, will be published this month; four more installments will also be published in October, with a new adventure following each month thereafter. A print compilation of the first three novels will publish in January 2012.