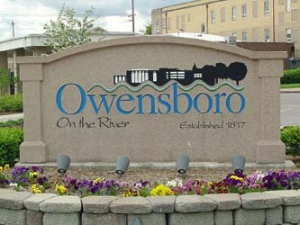 I'm flying back to Owensboro today to finish up the post-production on REMAINDERED. With luck, I'll have the finished film and all of the elements (original footage, music, audio, project files, time-coded dailies, etc) on a hard-drive or two in my bag when I get on the plane back to L.A. on Monday.
This trip wasn't in the original plan,  but it's proven to be too difficult and time-consuming to edit from afar…and we haven't even started the sound mix and picture adjustments yet. But the guys have been doing great work and I'm confident we can hunker down and finish everything this weekend.  
And that would be fantastic, because the film has to be finished, polished, and audience-ready when I leave for Bouchercon in San Francisco on Oct. 14 …the premiere screening is on the 16th in front of a very influential audience.