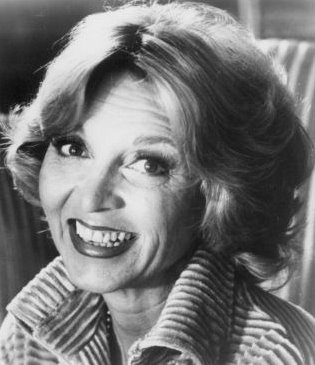 Actress Beverly Garland died today. She guest-starred on a DIAGNOSIS MURDER episode that Bill Rabkin and I wrote that brought back Mike Connors as Joe Mannix. Connors was quoted in her Los Angeles Times obituary:
"Not only was she a terrific actress, she was one of
those special gals who was fun to work with," said Mike Connors, who
appeared with Garland in director Roger Corman's low-budget 1955 film
"Swamp Women" and later worked with her when she made guest appearances
on his TV detective series "Mannix."

"She had a great sense of humor,
she was very thoughtful and had a great laugh," Connors said. "You
couldn't help but laugh with her when she laughed."
Garland guest-starred in the 25-year-old MANNIX episode that we were using for flashbacks and reprised the same character in our DIAGNOSIS MURDER episode.
I remember calling her and telling her about what we had in mind. She remembered the MANNIX episode, and the character, very fondly — which was amazing, considering the 100s of  TV guest-shots she'd done in her career. She was very exciting about the chance to reprise a character that she'd played so long ago.
We sent her over a tape of the MANNIX episode and when she showed up on set the first day — an apartment in West Los Angeles — she had the character and her accent down cold. It was uncanny…as if she'd played it just yesterday instead of twenty five years earlier. 
She seemed to have a great time, particularly between shots when she was talking about the old days with Connors and Dick Van Dyke. For me, a true TV geek, it was one wonderful just to be able to sit there and listen to their conversation, prodding it along every now and then with a question.
I'm glad I had a chance to meet her and work with her.