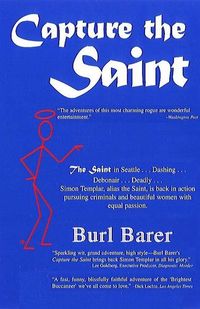 Burl Barer's CAPTURE THE SAINT, the first all new adventure of the famous Simon Templar since 1983's SALVAGE FOR THE SAINT, is finally available in a Kindle edition.
The novel, approved by the Leslie Charteris estate, finds the Robin Hood of Modern Crime pursuing dangerous criminals and beautiful women with equal passion.
Sparkling wit, grand adventure, high style — Burl Barer's CAPTURE THE SAINT brings back Simon Templar in all his glory.