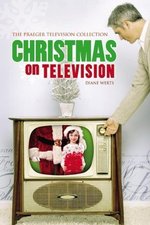 Christmas is a time for families to come together to count their blessings and enjoy the love, joy, and
spirituality of the holiday season. The same thing goes for your
favorite TV characters and their families. Just about every TV family has
celebrated the holidays in their own special way… giving us some of the most
memorable, touching, and truly surreal moments in television history.
Now TV critic Diane Werts has collected them all – more than 700 episodes, specials, TV movies, reality shows, cartoons, and commercials — in her book CHRISTMAS ON TELEVISION. To tell you the truth, I've been kicking around the same idea for a book since I was a kid, recording Christmas episodes and sticking them in a box for the day I'd finally get around to writing it. Well, that day never came and now Diane has beaten me to it. I've already ordered my copy and can't wait to read it.