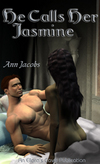 I was reading my sister-in-law Wendy's blog and noticed she's reading "Heather's Gift," an e-book from ebook publisher Ellora's Cave, which seems to specialize in erotic romance.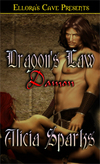 But just because a book is published "electronically," do the covers also have to be CGI as well? Without reading a word, the covers imply that the writing will be as synthetic as the "people" on the covers.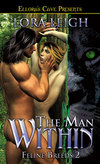 There's something very unappealing about reading books about CGI characters having CGI sex…sort of the literary equivalent of an x-rated computer game.
Now to be fair to Ellora and her cave, I haven't read any of the books and there are some covers that use actual models, or have artwork that actually resemble genuine human beings…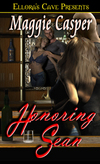 (Click on the covers for larger images).