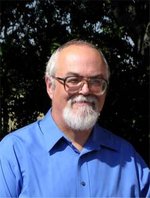 Some people think Robert B. Parker is prolific. Well, he's got nothing on James Reasoner, who today finished writing his 200th book:
When I started out in this business, I didn't know how many books I'd be able to write, of course, let alone how many I
could sell. I thought fifty would be a lot. That goal got revised
upward to 100, then 150. Now I don't really worry about things like
that anymore. I'm just going to write until I can't anymore.
[…] I looked back in my records and discovered that it took me seventeen and
a half years to write my first hundred books. The second hundred took
ten and a half years. No wonder it seems like I've been busy lately.
And somehow he still found time amidst all that non-stop writing to see movies, eat meals, go to the bathroom, sleep at night, and be a judge for the International Assocation of Media Tie-In Writers' first annual Scribe Awards. I wonder what happens to him when he's around Kryptonite.
I thought writing four books a year was hard (which is why I'm not doing that any more). I didn't realize I had it easy. James can write that many books in his sleep. Literally.