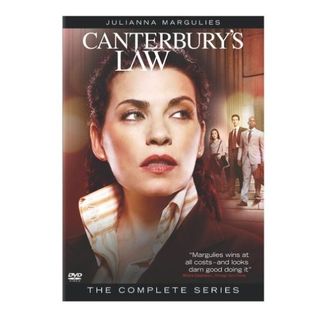 The complete first season of CANTERBURY'S LAW, a show from last season that nobody on earth watched, is coming out on DVD this week. All six episodes. To which I say….WHY!? 
What possible reason could there be for putting this unmitigated flop out on DVD while there are so many, many shows that people
did
watch, that actually lasted more than a mere
six
episodes, that still haven't been put out on DVD? 
What is the market for this? Who do they expect to buy this thing? Are there legions of Canterberries out there, dressing up like Julianna Margulies at CanterberrieCons and clamoring for its release that I don't know about?
I do not get the TV-on-DVD business at all.