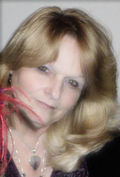 Victoria Strauss at Writers Beware is reporting the long-expected news that sham publisher Light Sword, which defrauded authors and was run by the talentless Linda Daly (pictured on the left) and the convicted felon Bonny Kirby, has filed for bankruptcy. Daly has also filed for bankruptcy, but it may be a lame move to keep her sham publishing operation going:
Daly's personal bankruptcy petition, which Writer Beware has seen, makes no mention of her interest in LSP Digital, or of the contracts in her/the company's possession. Also, while the bankruptcy petition for Light Sword Publishing (which Writer Beware has also seen) claims that Light Sword has had no income for the previous 12 months, LSP Digital was only incorporated last June. So what happened between December 2007 and June 2008, when Light Sword was still Light Sword, and was still publishing and selling the books that are now with LSP Digital?

Is Daly hoping that she can solve her personal and corporate credit problems by declaring one publisher bankrupt while continuing to operate the other? I can't help but be reminded of literary scammer Martha Ivery, who declared bankruptcy for her vanity press Press-Tige Publishing, but attempted to shield Press-Tige's assets by transferring them to a "new" publishing company called New Millennium. The bankruptcy trustee in her case wasn't fooled.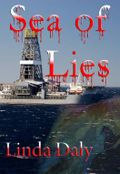 Let's hope the same is true with the trustee in the Light Sword case. But it won't be too hard for him to see the truth. Daly is so inept that the web address for LSP Digital is Lightswordpublishing.com.
Bonny Kirby, Daly's publishing partner, is also the advertising director at Affaire De Coeur Magazine, which heaped glowing praise and cover stories on Light Sword …without any reference to her personal and financial connection to the sham publisher. These ethical lapses are exactly what you'd expect from a woman who is currently on probation for writing bad checks and third-degree felony theft.
I hope the fall of yet another POD scam will teach aspiring authors to be more careful about who they get into business with.