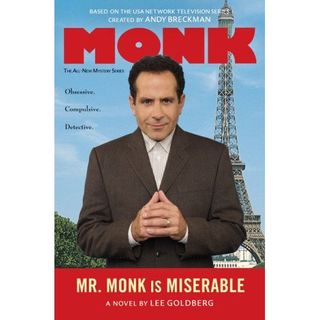 The first reviews of MR. MONK IS MISERABLE have started coming in. Publishers Weekly was lukewarm ("This one's likely to divert only die-hard fans of the TV show"), Harriett Klausner loved it (and you know how rare that is), and Mark Baker at Eopinions gave it a rave, so naturally he's the one I'm gonna quote here:
"Those familiar with the TV show know that it is as much comedy as mystery.  That holds true here as well.  I was laughing pretty hard at many things over the course of the book.  There is a sub-plot introduced in the second half that fans of the TV show will especially find hilarious.  It may have been my favorite part of the book, in fact. As any fan of the TV series know, when Mr. Monk is Miserable, we benefit."
In other MONK book news, the German edition of MR. MONK GOES TO GERMA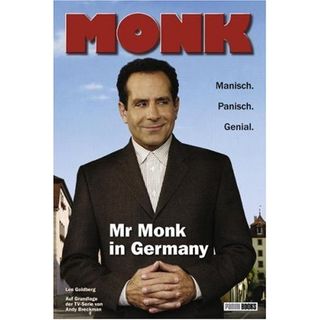 NY came out yesterday and I'm told it is already getting lots of press. The translator of the book tells me that the entire first printing sold out before publication to the people of Lohr, where the book takes place.