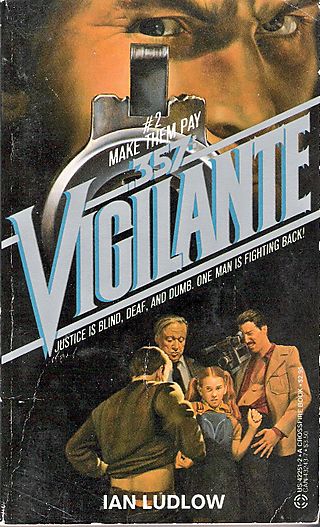 Not so long ago, I was surprised when a blogger reviewed my second book .357  VIGILANTE #2: MAKE THEM PAY. Now another blogger has reviewed it, too:
…if you're
familiar with Goldberg's TV work as a writer of middle-of-the-road
crime dramas like SPENSER: FOR HIRE, HUNTER and DIAGNOSIS: MURDER, you
may notice that the .357 Vigilante books are written in the same
glossy, straight-ahead style, albeit with slightly ramped-up sex and
violence that would probably not be too outrageous for today's
prime-time audience. I don't use "middle-of-the-road" in a disparaging
way above; matter of fact, I think television could use more shows like
HUNTER in a time when solving mysteries has become a grim pursuit,
rather than something fun (yes, I realize the concept that chasing
murderers should be "fun" sounds kinda weird, but that's what murder
mysteries are all about).