I was procrastinating this morning, so I decided to see what folks were saying about me in the blogosphere (via Blogpulse). And I found this:
My friends at WJBQ made mention
of the blog again yesterday…and let the cat out of the bag that I love
Lee Goldberg.
Surely she's not talking about me. So who is this Lee Goldberg who fills her heart with passionate yearning? Who torments her nights with unquenchable lust? I had to find out. So I searched the web for my evil, sexy double…


Here are few of the "Lee Goldbergs" out there. I'm surprised by how many of them are writers or TV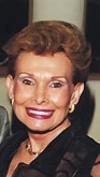 newscasters. I wonder if they get hate mail from fanficcers, too?