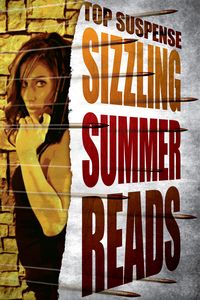 My friend Naomi Hirahara talks today about her affection for Summer of the Big Bachi, her widely acclaimed first novel and today's Top Suspense Sizzling Summer read. It took her fifteen years to write the novel, which she considers "a flawed book yet a very ambitious one" and yet her favorite among all the ones that she's written:  
Why do I describe my first novel as flawed? This is not a finely tuned mystery novel, as sits probably in the middle of being a traditional mystery and literary fiction. Mas is very broken in this novel and not that likable at times. And I use a lot of dialect.BACHI, for instance, means "what goes around, comes around." 

I feel that SUMMER OF THE BIG BACHI captures a community of people that you probably never knew existed. They have survived and thrived through experiences you couldn't imagine. This summer, spend a few days in Mas Arai's world. It will be a fresh, and unique experience and probably one you won't forget.
She's right. Discover for yourself why so many booksellers fell in love with this book and hand-sold it to big and lasting success.