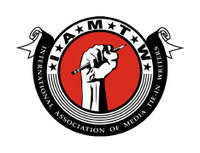 The Second Annual Scribe Awards, presented by the International
Association of Media Tie-in Writers, acknowledges and celebrates
excellence in licensed tie-in writing — novels based on TV shows, movies, and
games. The IAMTW is proud to announce this years nominees for the Scribe
Award.
BEST GENERAL FICTION ORIGINAL
CSI NY: DELUGE by Stuart M. Kaminsky
MR. MONK AND THE TWO ASSISTANTS by Lee Goldberg
MURDER SHE WROTE: PANNING FOR MURDER by Jessica Fletcher & Donald Bain
CRIMINAL MINDS: JUMP CUT by Max Allan Collins
BEST GENERAL FICTION ADAPTED
AMERICAN GANGSTER by Max Allan Collins (nominee & winner)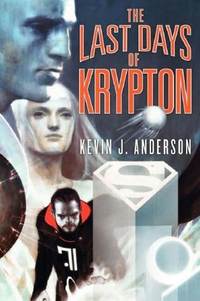 BEST SPECULATIVE ORIGINAL
LAST DAYS OF KRYPTON by Kevin J. Anderson

STARGATE ATLANTIS CASUALTIES OF WAR by Elizabeth Christiansen
STAR TREK: Q&A by Keith R.A. DeCandido
BEST GAME-RELATED ORIGINAL (SPECIAL SCRIBE AWARD)
HITMAN by William Dietz
FORGE OF THE MINDSLAYERS by Tim Waggoner
NIGHT OF THE LONG SHADOWS by Paul Crilley
BEST SPECULATIVE ADAPTED
RESIDENT EVIL: EXTINCTION by Keith R.A. DeCandido
52: THE NOVEL by Greg Cox
30 DAYS OF NIGHT by Tim Lebbon

BEST YOUNG ADULT ORIGINAL
BUFFY THE VAMPIRE SLAYER: THE DEATHLESS by Keith R.A. DeCandido
GOODLUND TRILOGY: VOLUME THREE: WARRIORS BONES by Stephen D. Sullivan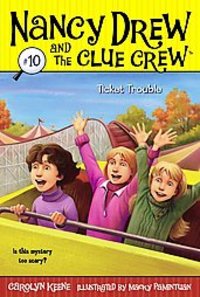 NANCY DREW AND THE CLUE CREW #10: TICKET TROUBLE by Stacia Deutsch & Rudy Cohon

BEST YOUNG ADULT ADAPTED
TWELVE DOGS OF CHRISTMAS by Steven Paul Leiva (nominee & winner)
The Grandmaster Award honors a writer for his extensive and exceptional
work in the tie-in field. This year's honoree is ALAN DEAN FOSTER.
Foster's books include his
ground-breaking novelisations in 1975 of the STAR TREK animated series
and his subsequent novelisations of the first three ALIEN films, BLACK
HOLE, STARMAN, OUTLAND, PALE RIDER, ALIEN NATION and, of course, STAR
WARS (writing as "George Lucas"). He is also the author of scores of
original novels as well as the story for the first STAR TREK feature
film.


The Scribe Awards will be given at the Comic-Con Convention in San
Diego in July. The Special Gaming Scribes will be awarded at Gen Con Indy in August.
The IAMTW is dedicated to enhancing the professional and public
image of tie-in writers…to working with the media to review tie-in
novels and publicize their authors…to educating people about who we
are and what we do….and to providing a forum for tie-in writers to
share information, support one another, and discuss issues relating to
our field (via a regular e-newsletter, our website, and our active discussion group).
Our members include authors active in many other professional writer
organizations (MWA, PWA, WGA, SFWA, etc.) and who share their unique
perspectives with their fellow tie-in writers. Our name itself is a declaration of pride in what we do: I AM a Tie-in Writer. You can find out more about the IAMTW at our website.