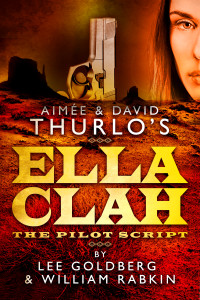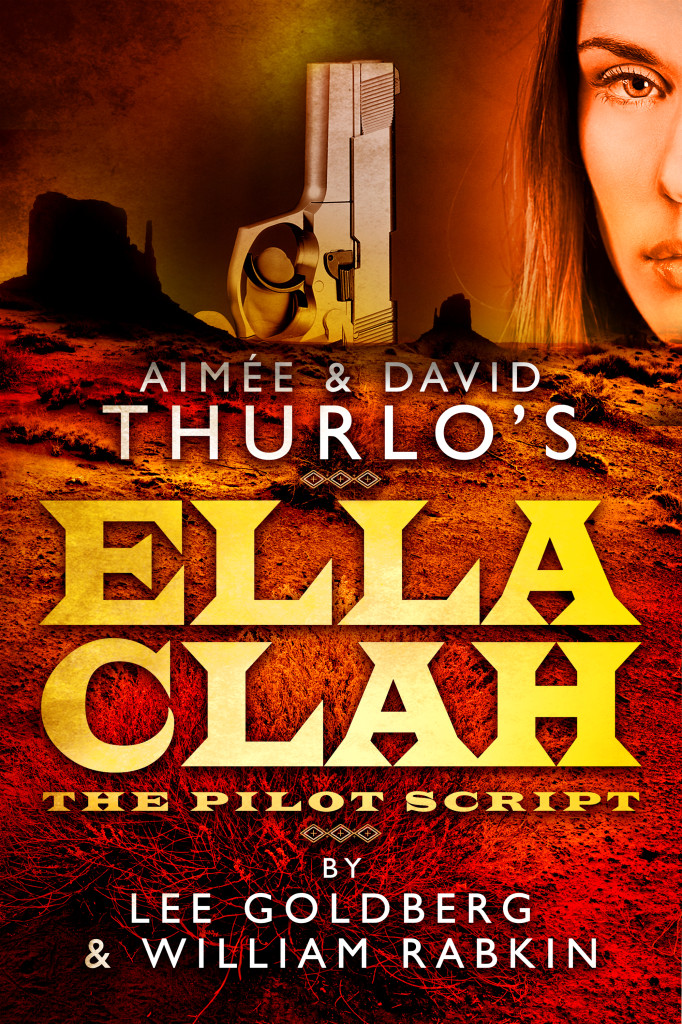 Aimee & David Thurlo's Ella Clah, a Navajo Police special investigator, is one of the most enduring and popular characters in detective fiction today. Ella's dedicated fans have long dreamed of the bestselling, critically acclaimed series coming to television…and it almost happened.
In 2001, CBS commissioned a pilot script, a sample episode of a proposed series, from William Rabkin and yours truly. Sadly, the Ella Clah pilot ultimately wasn't produced, but ever since, the script has been hotly sought-after by fans. So we decided that it was time, at long last, to make that rare pilot script available to fans… along with the original sales treatment, six episode ideas, a foreword by the Thurlos, and a detailed account from Bill and me about how we approach our adaptation and what our plans were for the TV series. The book is called Aimee & David Thurlo's Ella Clah: The Pilot Script and is now available on Kindle and Kobo (Paperback and Nook editions are coming soon) Here's an excerpt from our introduction…
It was the end of the 2000-2001 TV season. CSI had become an unexpected hit on CBS. Every network was suddenly looking for a new spin on the traditional cop show and we thought we had one in Aimée & David Thurlo's Ella Clah novels…but we'd have to make some big changes to pull it off.

In the books, Ella is an ex-FBI agent working as a special investigator in the Navajo nation's police force. It was a character, and a world, that we hadn't seen on television before. And we knew we never would. That's because the concept had three big strikes against it: the setting was rural, the stories were all about Native Americans, and the lead was a woman. Remember, this was twelve years before Justified and Longmire, both of which are on networks that had yet to produce an episodic drama series, and there hadn't been a hit, female-lead cop show since Cagney & Lacey.

Despite those major drawbacks, we believed there had to be a way we could make Ella Clah work within the current television landscape. So we went back to the books and analyzed what the key elements were that attracted us to them. And, not surprisingly, it came down to Ella herself, a woman torn between two different cultures; mainstream America and the Navajo nation…
To find out more, you'll have to read the book. We hope it's an exciting story for Ella Clah fans and aspiring TV screenwriters alike…and a cool peek behind-the-scenes of network television.