THE WALK is, by far, my best-selling book on the Kindle.  It out-sells the e-editions of all of my MONK novels and the e-editions of all of my previously out-of-print stuff.  Every month I sell more copies than the month before. And today, a little over 12 months since I put the book on the Kindle, I reached a milestone:  I sold my 7000th e-edition of THE WALK.
So today I am changing the cover.
What!? Am I insane? Why the hell would I mess with success? Because I think I can sell even more copies with a slicker, bolder, updated version of the same concept…and because it will tie in graphically with my other books on the Kindle.  Besides, one of the great things about the Kindle platform is that if the change flops, I can go back to the old cover in a few hours. So here's the old cover…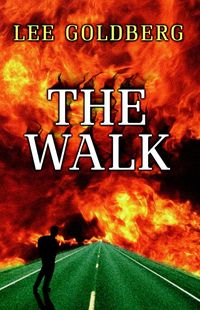 And here's the new one, designed by Carl Graves.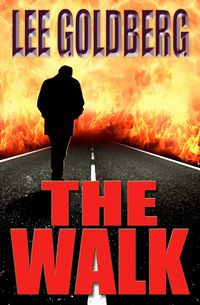 I think Carl did an amazing job…and I predict my sales, which have gone up every month, will shoot up even more with this cover. What do you think? Am I sabotaging myself…or is this a smart move?