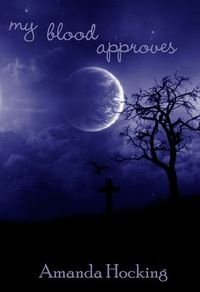 This week marked an astonishing turning point in the publishing industry. USA Today published it's usual list of the top 150 bestselling books…but for the first time, they included self-published work in their calculations. Kindle Nation founder Stephen Windwalker calls it the "fall of the Paper Curtain." As if that wasn't amazing enough on its own, it wasn't just that a self-published author cracked the list…but that the same author managed to get seven titles on it. Self-published author Amanda Hocking's books placed 16, 24, 31, 81, 133, and 146 on the list, outselling authors like Stephen King and Nora Roberts. Here's what Windwalker predicts will be happening very soon: 
One way or another, the fact that USA Today has opened its "bestseller list" gates to the great unwashed population of ebook and self-published authors will force the New York Times to do the same, lest its bestseller list be rendered irrelevant.
Once the Times and other rags allow self-published books on their bestseller lists, they will have to start publishing reviews of self-published books.
The prediction made here just a few weeks ago, that an indie author would be inducted by early 2012 into the "Kindle Million Club" alongside James Patterson, Stieg Larsson, and Nora Roberts, will prove to have been ridiculously conservative. Regardless of when Amazon makes the announcement, Hocking will pass the million-copy mark in Kindle books sold by the first day of Spring this year, and she will be joined by another dozen indie authors before the arrival of Spring in 2012.