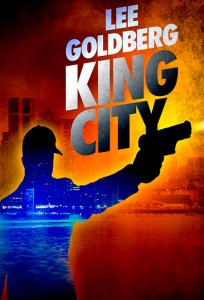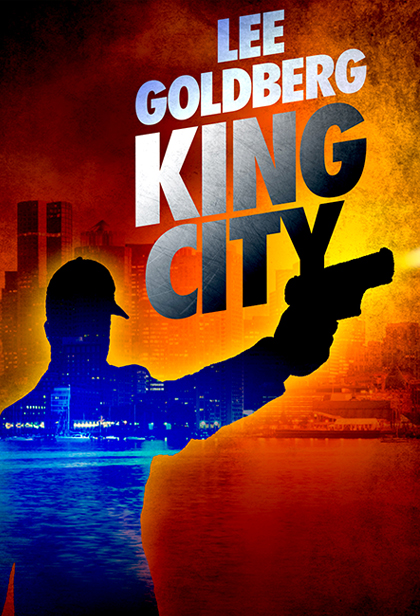 I've been getting lots of reader mail lately with questions about my Diagnosis Murder, King City and Monk novels. Here's a sampling of some of the questions and my answers:
First of all, I want to say thank you for bring Sharona back into the Monk series in 2012 with Mr. Monk on Patrol.  She was my favorite sidekick on the TV show and to see here reincarnated again in the book series was a delight for a reader and a fan of the TV Show.

Secondly, I was wondering if it would be possible to revive your Diagnosis Murder series again.  I used to watch Diagnosis Murder all the time as a kid, and reading the few books that are available that you wrote made me appreciate the show and the creativity behind the plot and the whodunit moment.  To read more adventures of Dr. Mark Sloan and his crime sleuth team would be a treat.  Is that something that could be worked out?
I replied: I'm glad you're enjoying the Diagnosis Murder and Monk books. I'm afraid the ship has sailed on Diagnosis Murder. I was also a writer and executive producer the TV series during it's long run…and after 100 episodes and eight books, I felt that I'd explored every aspect of those characters that I wanted to….and got to end the series the way I always intended (with Diagnosis Murder: The Last Word).
Once I walked away, my publisher let their license from Paramount/Viacom lapse on the books. Perhaps some day another publisher will decide to license the rights, and hire another writer to carry on, but I think it's very unlikely. As for Monk, I actually brought Sharona back in an earlier book, Mr. Monk and the Two Assistants, which also predated her "return" on the TV series as well.
How did you come up with the title for King City?  I was raised in King City, CA so I'm sure you are not from there or the local newspaper, (we KC-ites call it, "The Rustler") would have you all over the front page at least once a month!!  Since it's a weekly newspaper and comes out on Thursdays they have to give some time to real crimes on their streets.
I replied: I have no idea how I came up with the name King City for my fictional metropolis in the Pacific Northwest. It just popped into my head. That said, I am a native Californian and have spent a lot of time in the Monterey area (when I was a kid we had a cabin in Capitola), so it's possible the name of the town stuck with me all of these years, though I don't remember ever having visited it.
Imagine how dismayed I was when I watched the final episode of the TV-series "Monk", which I had discovered a few months earlier in reruns. It had become my favorite TV show. But then I got lucky. Quite by chance I discovered your Monk novel Mr. Monk on Patrol in a mail-order catalogue. Well, here was a chance to continue my Monk adventures. Having watched the series, I could visualize every scene in the book as if it were a TV show. Monk is his usual self, the plot is intricate and complex and the book is an easy and enjoyable read. Just one thing: You used who a couple of times when it should have been whom. If you like you can e-mail me any sentence with those words in it, and I'll tell you which is correct. You'll thank me later.
I replied: I'm so glad that you discovered the Monk books and that you are enjoying them. I've stopped writing the Monk books, but I can tell you the "who" instead of "whom" mistakes were entirely intentional, much to the consternation of my copyeditor. I know when and where to use "whom," but I chose not to because it reads stodgy and awkward and I am a horrible human being. Most people do not use "whom" when they talk to one another.