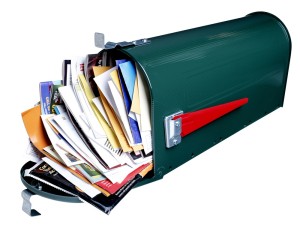 It's been a looonnnggg time since I opened up the mailbag and shared it on the blog. But I've been saving some of the best for you (or is it the worst?). Here's are two recent queries I received:
Would you ever consider working on a graphic novel?  I'm an illustrator that can work on spec.  I  have a couple ideas … Idea B: Anne Frank: Demon Hunter.  It turns out she and Kafka and Hitler all faked their death.  Kafka and Anne's plans to make a golem and prevent the awakening of the King of Demons and a Norse giant were encoded into her journal, also mystical power boosts for telekinesis and martial arts.  So Hitler races them to the annex to fight over the journal and fights Kafka and Anne there, as the golem fights the norse giant and Demon King.
OMG. How unbelievably awful is that? But what's really astonishing is that for some reason he thought I would be the right guy for that story. Did somebody steer him my way?
Anne Frank, Kafka and a golem in a kung-fu battle to the death with Hitler? Oh yeah, Lee Goldberg is the guy you want to talk to for that. It's just his kind of thing.  But you might want to make the golem a talking dolphin instead. That'd really excite him.
I think my brother Tod must have put him up to it. Here's another query I received.
Dear Professional Amazon Reviewer,

Amazon gave me your details so that I can provide my new book for review.I understand that you may wish to be on the Vine reviewer list. I want to help if you let me. I would welcome an honest review of my free ebook being published today on Amazon. I am aware that, once you are a Vine official reviewer, as Amazon CEO explained to me, you will have access to the top amazing hardware available around for free. I want to help you get there. I have 18 books for review on Amazon but only one every month. So there is plenty of opportunities to offer me a reasonably worded honest potentially powerful clear review on the material I write. This is the way Amazon judges a potential Vine reviewer. My books are non-fiction.

Let's join forces. The book that I need a review for is based on EFT, tapping techniques, also called emotional freedom technic. In a generic mode, EFT uses acupuncture points also known as acupoints, to release stress, to reduce addiction, to eliminate phobias and in general terms, to rebalance the psychological health of a disturbed individual. If you can rewrite this essence, you are worth the Vine badge.
Pretty sleazy, huh? His books are ranked in the millions, meaning not even his mother ever bought a copy. I wrote back to this guy. Here's what I said:
You should be ashamed of yourself for misleading people into thinking that writing a review of your books will prove to Amazon that  "they are worth the Vine badge" or will lead them to Vine membership. You clearly have no understanding of how the Vine program works…or you do and just want to mislead people. Writing and posting review of one of your obscure books will have negligible, if any, impact on the likelihood that a reviewer will be selected for the Vine program. But I can understand why you've engaged in such desperate measures, given how poorly ranked and badly reviewed your books are…if they are even reviewed at all, which is rare. I have passed your solicitation on to Amazon to alert them to your misleading campaign.
I never heard back from him, of course. I think Tod sent him to me, too.