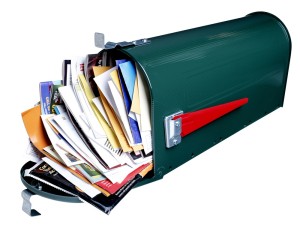 People are always hitting me up with lame pitches. Here's one:
Hello sir Lee, how are you ? It's a pleasure to write you and I'd like to ask you something that my future might be depend on.  I have up to 8 scripts.  I have done the pitch and synopsis of all but unfortunately I don't have enough resource to do the screenplay of all but I did the most important part of the screenplay of one of them called American Dictators.  American Dictators is not a political movie.  It's a comedy I'm which America will be ruled by dictators for the first time, the first lady has a little daughter and her daughter is so important for her up to spend 80 millions of dollars at her daughter's birthday but one guy will try to overthrow in order to create a new world order.. .  I'd like to submit to centropolis but they told me to find an established agent.  Sir Lee I'd be very glad if you help me.
Thanks.
I wonder what you mean by "I did the most important part of the screenplay for one of them." I'm assuming you mean the title page. I'm not clear what help you are looking for from me. Do you want me to complete your screenplay? Find you an agent? Whatever it is, the answer is NO…and that wail you hear is me, running away screaming.
Lee, I see that you are a TV Producer.  Would you have an interest in looking at my novel that  I recently self published on Amazon/Kindle?  It's XYZ.  It has received excellent reviews from Kirkus Reviews.  Might work for a movie or TV Series?  I await your reply.
That's not much of a pitch, is it? Why would anyone investigate further based on that lame query? I did, but only so I could ridicule you. The first thing I noticed is that the "excellent reviews from Kirkus Reviews" was actually one review from their paid review service, meaning you bought a positive notice. That screams desperation and, frankly, stupidity. And since you only have two reader reviews, both from "An Amazon Customer," and your book is ranked in the millions, it tells me that no one has actually bought your book except, perhaps, you or two members of your family (a review that says only: "The best book I have ever read. I couldn't put it down. I loved it" is a dead giveaway). I didn't look at the sample because, frankly, there's only so much punishment I'm willing to inflict upon myself for procrastinating. But I can tell you with absolute certainty that no, it won't work as a TV series. Unless it's on a network in hell.