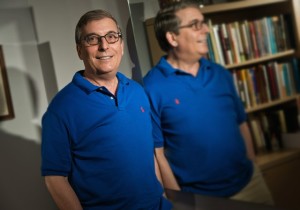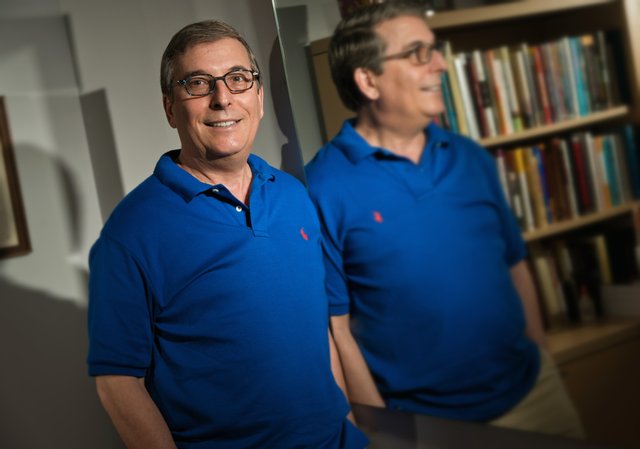 Joel Goldman and Ed Gorman are two of my favorite authors…and two of my favorite people. They've both inspired, entertained, and educated me so much over the years. And now, coincidentally, they've both given lengthy interviews this week about their careers, their approaches to their craft, and how they have coped with life-changing illnesses while continuing to write great novels.
Joel was a successful Kansas City trial attorney when he was afflicted with a rare movement disorder which he calls "life annoying" and not life-threatening, but it still forced him to walk away from his legal career. He incorporated his illness into his fiction, with bestselling results. He talks about it in this candid interview with the Lawrence World Journal:
When he developed a movement disorder that caused him to experience involuntary shakes and spasms several times a day, he wasn't literally under a spotlight. It only felt that way. But unlike his character Jack Davis, who stubbornly continues fighting crime against his doctor's recommendations, Goldman turned away from the only career he'd ever imagined. Instead, he became a bestselling crime author.

"As crazy as it may sound, I look at this disorder as something that has opened new doors for me," said Goldman, 60.

[…]In 2006, when he could no longer hide his periodic shakes at work and his doctors said he could no longer handle the long hours and constant travel of his job, he was determined not to feel sorry about leaving behind the law. Instead, he decided to focus full time on his now quite-successful writing career.

"People ask me now if I miss it," Goldman said of his law career. "And I tell them that I miss it in the way that you miss your first girlfriend."
You can hear even more about Joel's books, his love affair with Kansas City, and his movement disorder  in a terrific NPR piece about him that aired last weekend.
Ed was already a successful author with dozens of mystery, horror and western novels to his credit when he was stricken with incurable cancer twelve years ago. He recently underwent a bone marrow transplant and has emerged 100% cancer free, though he knows the cancer will return eventually. But he's not letting his cancer stop him from writing books, as he tells J. Kingston Pierce for Kirkus Review in this excerpt:
Gorman has been working for the last dozen years under the sentence of an incurable cancer, multiple myeloma—which has only brought his production of prose down to a slightly more human scale. "Before cancer I tried for 1,500 to 2,000 words a day," he says. "With cancer it's 500 to 1,000." 

[…]"When you have incurable cancer you certainly have to face death. You have monthly meetings with your oncologist and those are a roll of the dice. Once in awhile you sit down and get some pretty grim news. As my oncologist told me, I had a choice—to go home and just wait to die or go in with my life. I've probably met 200 cancer patients by now, and I've never met a single one who didn't fight like hell to stay alive. And none of them just sat around waiting for the final breath, either."
You can read even more of the interview, packed with tons of insightful material about writing, that didn't make the Kirkus article on J. Kingston Pierce's The Rap Sheet blog.
The healthy attitude Joel and Ed have towards writing in the face of illness may actually be healthy. The Daily Mail reported a couple of days ago that people who write while they are ill recover faster.