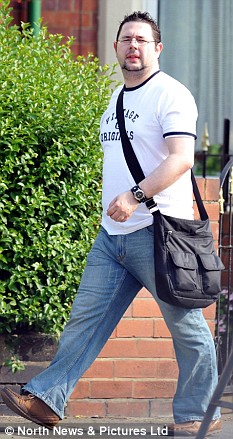 There's a whole sub-culture of fanficcers who get off writing fantasies about famous people having sex with one another and others. You know, stuff like Leonardo DiCaprio giving Jude Law an education in male coupling or the Spice Girls re-enacting their favorite sex scenes from "The L Word." The authors of this kind of SickFic argue that because they are writing and distributing stories about fictional sex between "public figures," it's okay. Well, prosecutors in the U.K don't think so. They think it's obscene and a violation of the law. The Register reports:
The legal world is buzzing at the announcement last week of the
prosecution of 35-year-old civil servant Darryn Walker for the online
publication of material that Police and Crown Prosecution Service (CPS)
believe to be obscene.
This is the first such prosecution for written material in nearly
two decades – and a guilty verdict could have a serious and significant
impact on the future regulation of the internet in the UK.
The case originated in summer 2007, when Mr Walker allegedly posted a work of fantasy – titled Girls (Scream) Aloud – about pop group Girls Aloud. The story describes in detail the kidnap, rape, mutilation and
murder of band members Cheryl Cole, Nadine Coyle, Sarah Harding, Nicola
Roberts and Kimberley Walsh, and ends with the sale of various body
parts on eBay.
The piece was brought to the attention of the Internet Watch
Foundation, whose remit includes the monitoring of internet material
deemed to be criminally obscene: they in turn handed details over to
the Police.
The case goes to trial on March 16, 2009 in Newcastle. Other newspapers report that Walker wrote the story under the pseudonym "Blake Sinclair" and posted it on Kristen's Collection, SickFic site that also includes a "Real Person Fic" about raping and mutilating Britney Spears.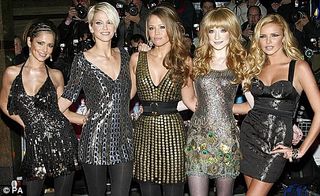 I'm sure that the Organization for Transformative Works, which thinks that writing and distributing this kind of swill is a God-given "fannish right," and Dr. Robin Reid, the creative writing instructor at Texas A&M who writes and champions "Real Person Slash" (her favorite SickFic fantasy is Viggo Mortenson and any male actor in Hollywood) will be watching this case very closely. A conviction could lead to a long overdue crack-down on this garbage.