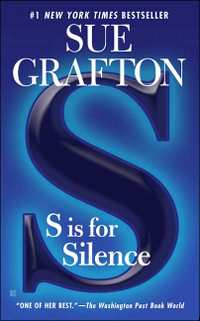 I have a theory that when an author becomes really, really big, the editors don't read the manuscripts very closely, if at all. That's especially true with Robert B. Parker. His books are usually laced with errors (for instance, in his latest Jesse Stone novel, STRANGER IN PARADISE, the spelling of the name of a big estate keeps changing). What brings this to my mind today is a sentence on page 169 of Sue Grafton's S IS FOR SILENCE that really boggles me. Her heroine Kinsey Milhone is in a sleazy motel room and makes this observation:
My bedspread smelled musty, and I was happy I didn't see the article about dust mites until the following week.
How could she have been happy about something that hadn't happened yet?!