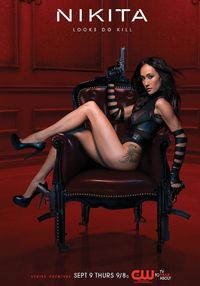 I'm a TV geek. I love TV. I write about TV, I read about TV, and I work in TV. So why have I watched so little of it this season?
For example, I never missed an episode of LAW & ORDER:SVU. Until now. This season, I've seen one episode (the horrendous "soft drinks are evil" episode)…and I haven't been back. (Of course, last season may go down as their worst ever and that may have turned me off to the show).
I loved MODERN FAMILY last season, I watched every, single episode. This season, I've watched three. I liked them all. But haven't been back.
I've seen about half of the CASTLEs this season. Have a bunch on my Tivo. Haven't watched them.
I've seen two episodes each of NIKITA, DETROIT 187, BLUE BLOODS, THE WALKING DEAD, BOARDWALK EMPIRE…I liked them, enough to get season passes on my Tivo, but so far, I haven't gone back to see any of them.
Last season, I watched four episodes of THE GOOD WIFE. Liked it. Tivo'd every episode, and still do. Haven't watched any of'em yet. I used to be an avid viewer of HOUSE, BONES, and CSI …and haven't watched them now for a couple of years.
I've seen three LAW & ORDER: LA's and that was enough. I saw two DEFENDERS, also enough. I saw one episode of each of CHASE, NO ORDINARY FAMILY, and THE GOOD GUYS. I saw one SHIT MY DAD SAYS and one MIKE & MOLLY, and I want that hour of my life back.
The only shows I haven't missed an episode of this season are DEXTER, JUSTIFIED, and LEVERAGE…and HAWAII FIVE-O (which is astonishing, since 5-o is so disappointing on so many levels. Why the hell do I keep going back?). I have watched a few UK shows… SHERLOCK, LUTHOR, LEWIS, etc…but those are only three to six episodes each.
And I, a life-long TV geek, have never seen a single episode of the Emmy-winning and wildly acclaimed series MAD MEN or BREAKING BAD. I've also never seen a single episode of  BROTHERS & SISTERS, IN TREATMENT, THE EVENT, LIFE UNEXPECTED, VAMPIRE DIARIES, THE HUMAN TARGET and most of the new sitcoms.
I used to watch everything. I used to make sure I saw at least one episode of every new series. 
What I can't figure out is… why have I stopped watching TV? What's happened to me?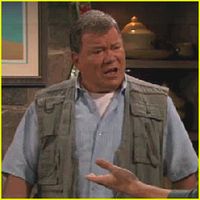 Part of it may be there is so much more TV than ever before…ABC, CBS, FOX, CW, USA, TNT, TBS,Showtime, HBO, Starz, AMC…that it's impossible to keep up.
Part of it may be that I have been writing a lot…and watching TV feels like cheating on my deadlines.
Or maybe it's because so much of what I'm seeing feels rehashed and cliche-ridden…and I'm tired of being 20 steps ahead, plot wise, of the shows that I am watching. 
Or maybe I've just watched too much for too long and need a sabbatical. 
I have no clue. And yet, I feel guilty for "falling behind" in my TV viewing, like it's some sort of obligation.
But, and here's the really strange thing, I don't miss it.