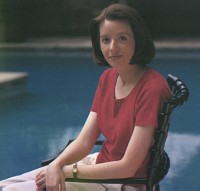 My friend Lisa Klink has some great advice for TV writers who are finding it very cold out there right now:
Budgets have been cut and
writing staffs have been reduced, resulting in more competition for
jobs.  Some experienced writers are taking less money and/or lower
titles just to keep working.  Networks are ordering fewer pilots, which
is also increasing competition among writers trying to sell shows. 
There's a general tension and uncertainty in the air, which makes the
people doing the hiring less inclined to take chances on unproven
talent.
Depressed yet?  I don't say all this to be discouraging, just to
offer some perspective.  If you're not getting the opportunities you've
been hoping for, it probably has less to do with your talent as a
writer than the stressed-out state of the business.  So what's a writer
to do?  What we do best.  Get creative.  Expand your horizons beyond
television to other media: video games, web series, graphic novels,
etc.  Get (or borrow) a digital camera and make a short.  Write a one
act play and stage a reading.  Explore every possible way to get your
work seen and produced.
None of this is to suggest that you should stop writing new specs,
meeting new people and looking for TV work.  But in addition to a
full-frontal assault, try coming at the TV biz sideways.  Having any
kind of success in any medium will distinguish you from your
competition.  More importantly, I think it's psychologically helpful to
any writer frustrated with the business to find other creative
outlets.  Take a break from beating your head against the wall and have
some fun with your talent.  Remind yourself that you are actually a
good writer – and become an even better writer while you're at it.
She's right. As my grandfather used to say, "You can't catch fish with your line in the boat" (it's amazing how many different situations I can apply that advice to, just like he did). That's why I am always working on several things at once.
Today is a good example. I had a pitch at FX, I did some research for my next "Monk" novel (which is due in April), I wrote five pages of my "standalone" novel, got notes on a spec script I've optioned to some producers,  and I started sketching out some ideas for a pitch I have on the 13th.
I have my professional ups and downs, and personal ones as well, but no matter what I am always writing something. Even when I had two broken arms. It's how I stay sane and it's probably how I stay in business.