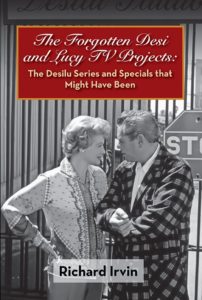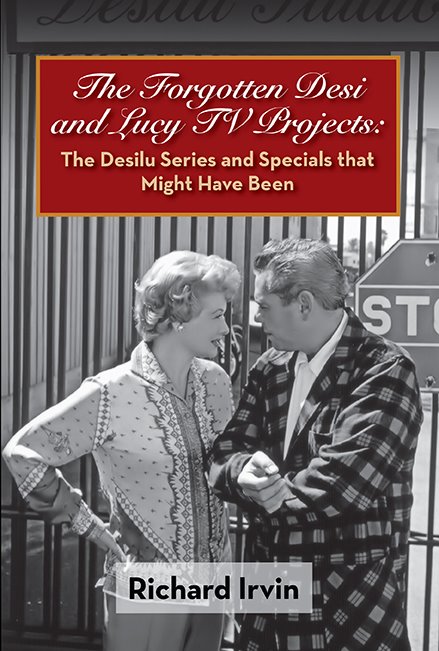 The Forgotten Desi & Lucy TV Projects by Richard Irvin.
This is yet another terrific television reference book by undoubtedly one of the best authors/researchers/historians working in the field today.
This book is typical of Irvin's work—find an overlooked corner of television history, exhaustively research the topic, and write an entertaining, fascinating, and revealing book that will help countless other researchers. So much has been written about Lucille Ball and Desi Arnaz, and even about Desilu Productions, but until now nobody thought the examine their failed television projects, the unsold pilots (produced & unproduced) that never made it to series and rejected concepts for specials that never got made. He not only examines the failed projects by the two different iterations of Desilu—the one run by Desi and the one run by Lucy—but also those developed by each of their independent entities after the company was sold to Gulf & Western (aka Paramount).
I'm a sucker for unsold television pilots—
having written a book or two on the topic myself
—so there was much to enjoy here and also much to learn, even about projects I thought I knew everything about. I thought it was interesting how often Desi used THE UNTOUCHABLES as a platform for shooting pilots…even ones that , had they sold, would have been set in present day rather than the 1930s. What's the point of shooting a period pilot for a contemporary show? It's no surprise to me the strategy didn't work.
Irvin also looks at the half-dozen unsold pilots and series projects Gene Roddenberry developed for Desilu before and during STAR TREK. One of the fascinating revelations is that Lucille Ball almost starred in a movie about Fanny Brice before FUNNY GIRL was made.
All-in-all, this is a fantastic book that belongs in every television reference library…along with every other book Richard Irvin has written.