Writers Beware reports the very good news that vanity press scammer Airleaf Publishing, aka Bookman Marketing, was shut down on Dec. 19th, thanks to the aggressive efforts of a group of 275 defrauded authors. Their fight isn't over — the authors are seeking criminal prosecution against Airleaf founder Carl Lau.
But what about Airleaf execs/defenders Brien Jones and Krystal Hatfield? How culpable were they in the alleged fraud?
I don't know what happened to Hatfield but Jones, who worked at Bookman for four years, is still out there, only now he's operating as Jones Harvest Publishing.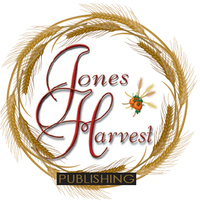 For the outrageous sum of $1750, he will produce your book in POD format…and maybe even feature you among his "Author Celebrity Associates." The first thing you'll notice about the those Author Celebrity Associates is that 99% of them are elderly, which makes me wonder if Jones is trolling old folks homes for suckers these days instead of the iUniverse book catalog.
He's also making the same pitch that he did at Airleaf:
Not only do we publish every kind of book, more
importantly we sell those new books to bookstores. In addition, we
promote our authors books by contacting newspapers, radio and
television stations.
Most exciting of all, we pitch our client's books in Hollywood, CA to
producers and directors.
At Airleaf, those claims turned out to be false. The closest Airleaf got to Hollywood was reportedly a trip to the Universal Studios Tour.
Jones' idea of "pitching" his clients to Hollywood is to attend The Great American Pitchfest with some of his suckers. It's not like Jones is opening any doors with his stellar Bookman reputation… Pitchfest is open to the public. Anyone can attend and pitch their ideas without having to pay Jones a penny.
If Jones keeps following the Airleaf/Bookman playbook, I"m sure we will be hearing more about him very soon.
(FYI: Jones is also doing business as authorcelebrity.com , starredreview.com, greatconceptbooks.com, bookwheat.com and authorprofile.com.)
UPDATE: Poor, misunderstood Airleaf scammer Carl Lau blames his woes on Bonnie Kaye, who is the founder of Airleafvictims.com, and his former exec Brien Jones in a newspaper article published earlier this month.