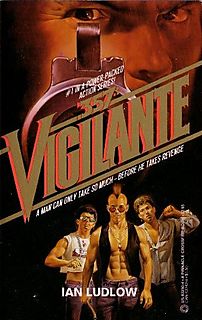 A reader alerted me to this review of my book .357 VIGILANTE from Johnny La Rue's Crane Shot blog:

"It's straightforward and clean without
subtext, symbolism or suspense. Some of the dialogue could easily come
out of David Hasselhoff's mouth, it's puerile enough. The book's also a
bit long at 214 pages. But it's a good, brisk read with plenty of
action and pop culture references to make it a slicked-up, dumbed-down
PG-13 version of the Executioner"
I'm always amazed when people discover the .357 VIGILANTE books, since they were obscure even when they were published nearly 25 years ago…