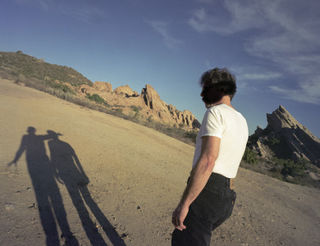 I haven't heard much about Boston Teran in years, but in the last few weeks he's been back in the news. Teran is a nom-de-plume for a secretive author, perhaps already well known under his own name. His first book under the Teran moniker, "God is a Bullet," got a lot of attention and an Edgar nomination, but his follow-up novels never generated the same heat. That could be changing.
Variety reports that his as-yet-unpublished western "Creed of Violence" has been bought by Univeral.
Story, set in 1910, revolves around an estranged father and son
trying to thwart an arms smuggling ring bringing weapons to Mexico.
The
novel caught fire among studios after the Natasha Kern Literary Agency
submitted it to book publishers. Universal, which hasn't yet assigned a
producer, made an aggressive offer and took the book off the table.
Several foreign territory publishing deals have already been made, but no U.S. publisher has been selected.
A few weeks back it was reported that hot screenwriter Ehren Kruger was adapting  "God is a Bullet" for a feature film that he might also direct. Is Boston Teran set for a comeback?
(the portrait of Boston Teran is from www.danielpeebles.com)