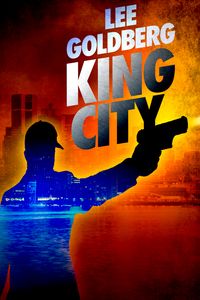 There was a turning point when I realized that I'd completely shaken free of all of my previous, deeply held perceptions and beliefs about publishing….and fully embraced an entirely new publishing model.
It wasn't when my out-of-print backlist, which the publishing industry deemed played out and worthless, started pulling in $70,000 a year for me in ebook royalties.
It wasn't when I signed a 12-book digital, print and audio deal with Amazon's 47North imprint for The Dead Man, a monthly series of original books that Bill Rabkin & I created, and that we are writing with a dozen incredibly talent authors, and that we began in February as a self-publishing venture.
And it wasn't last week, when I agreed to a two-book digital-print-audio deal with Amazon's Thomas & Mercer imprint for my new novel King City and a sequel.
It was Tuesday, when I delivered Mr. Monk is a Mess, my 14th Monk tie-in novel to Penguin/Putnam and informed them that my 15th book, the last in my current contract and due this coming May, would also be my last book in the series.
In other words,  I quit.
They were surprised, of course.
I am walking away from a hugely successful book series, one published in multiple languages around the world, and from the certainty of another three-book contract and an increase in my advance.
There was a time, not so long ago, when the idea of ending a hit book series, in hardcover, with a major publisher would have been inconceivable to me and just about every author I know.
But the publishing world has completely changed.
The Monk books, like the Diagnosis Murder novels that I wrote before, were licensed tie-ins. That means I was hired for an advance, and given a tiny royalty, to write books based on characters that belong to someone else. I was a hired hand…albeit one paid very well by tie-in standards.
I had a great fun writing those books, took enormous pride in them and, until recently, considered myself very fortunate to have the gig.
And in that old world, I was.
But now, in this new world, my attitude has completely changed.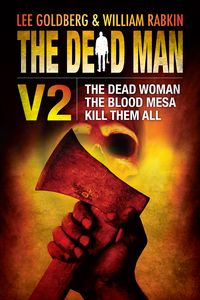 I am still very proud of the books…which is why I find it incredibly frustrating that I have written 22 novels that I dearly love but that don't belong to me.
They belong to studios.
It's frustrating because if they belonged to me, I could be earning so much more money from them now…and, more importantly for my family, in the future.
I won't make that mistake again.
Instead of writing two books a year for Penguin/Putman, I will be writing that many books… or more…for myself that I own.
Some I will self-publish, others I will write for Amazon's imprints.
But they will be mine.
I know what you're thinking. What about those books for Amazon? Haven't you just traded one master for another?
Every aspect of  the deals that I have with Amazon's imprints on The Dead Man series and the King City books are far, far, FAR more author-friendly and potentially lucrative than anything I ever had before…as are my chances at success with such a savvy partner, one who, incidentally, operates the biggest and most successful bookstore on the planet.
And I own King City. If I end up writing 15 books in that series, all of those books, now and in the future, will be mine.
Ah, but what about all those writers who are doing The Dead Man books for us? Aren't we exploiting them? Aren't they making the same mistake I'd have made if I'd signed to do more Monk books?
Nope.  
That's because unlike the old school publishers (and, let's face it, publishers are what Bill and I have become with The Dead Man), we have thrown away the old rules of doing business with writers on licensed properties.
In fact, what we are doing is revolutionary in the tie-in world.
We are splitting all of the publishing royalties from digital, print, audio, and foreign translations on The Dead Man books 50/50 with the writers.
Our success is their success…and vice-versa.
We've made them our partners.
(And publishers of tie-ins should follow our lead…or there won't be any tie-ins anymore, because it won't make any financial sense for writers to write them).
The Dead Man series relaunched on Oct. 24th and is already doing amazing business. Our next book comes out later this month.
And King City is coming in May.
It's a bold, exciting new world for authors and I haven't been this excited about writing since I was a teenager.