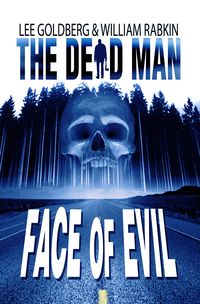 Now's your chance to meet the DEAD MAN…for just 99 cents.
That's right, for a limited time, we're practically giving away THE DEAD MAN: FACE OF EVIL, the first book in the series, so you'll be ready for DEAD MAN #2: RING OF KNIVES…and the books that will be coming every month…from writers like Joel Goldman, Harry Shannon, James Reasoner, Mark Ellis (aka James Axler), Bill Crider, and many more!
So don't wait…the price won't be staying this low for very long.