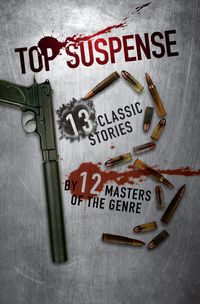 Lots of TOP SUSPENSE news today. First off, today is the official publication date of our Top Suspense anthology, which has already garnered wide-spread critical acclaim. 
And to celebrate the publication, we've started a new, daily, tag team story…Lauren's Run, written by Joel Goldman, Stephen Gallagher, Naomi Hirahara, Paul Levine, Libby Fischer Hellmann and yours truly. But you'll have to guess who wrote what. There was no advance plotting, no plan…we each had to write 250 words and hand it off to the next writer in line. It was a lot of fun…and plays out over the next 12 days.
And finally, the fine folks at Kindle Nation are spotlighting Top Suspense today…and books by all twelve of the Top Suspense authors.