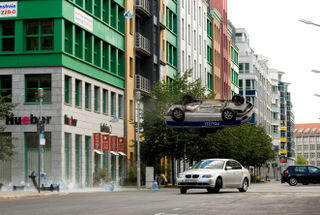 I just received the Canadian DVD release of my movie FAST TRACK: NO LIMITS…but I don't understand the teaser line on the cover:
Fast…Furious…No Limits. If Time is Money, What's Your Quarter Mile?
What does that mean? How is that supposed to entice me into renting/buying the DVD?
The movie is now also available on DVD in China,  Japan , Australia , Thailand and Spain... as well as many other countries (but not yet in the U.S.). You can also find DVDs of FAST TRACK on Ebay.