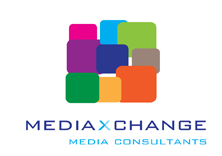 The MediaXchange, the folks responsible for all of my European TV adventures, is hosting a "TV Drama Summit" June 25-27 in Los Angeles with some of the biggest names in the industry. They will be offering an invaluable, global over-view of where scripted drama is at today…and where it needs to go creatively and financially in the future.
Fox TV Studios, CBS, the Hollywood Reporter, and NATPE are just a few of the major sponsors of the event, which includes speakers like CBS Paramount Network Television president David Stapf, USA Network topper Jeff Wachtel, Scott Free productions president David Zucker, CLOSER showrunner James Duff, HEROES showrunner Tim Kring, Tandem Communications topper Rola Bauer, and my buddy Daniel Hetzer, VP of programming and co-productions at Fox TV Studios, to name just a few.
If you want to compete in the ever-changing, scripted drama industry, here or abroad, you'll want to go to this summit. I'll be there. For more information, visit the MediaXchange site.