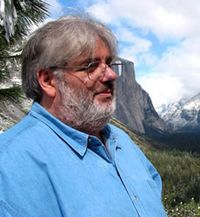 I'm deeply saddened to learn that composer Joel Goldsmith died earlier this week after a long battle with cancer. I was fortunate to work closely with Joel on two series — Diagnosis Murder and Martial Law.  
Bill Rabkin and I were big fans of his work, so when we took over Diagnosis Murder in the late 90s, we brought him in to reorchestrate the theme and revamp the score so the series no longer sounded like it was produced in 1964.  He did such a great job for us that when we were later hired to take over Martial Law, we brought him in to create a new opening title theme to replace the original Mike Post theme (which our star Sammo Hung loathed) and score the first episode to set the musical sound for our show.  He alternated scoring duties after that with John Keane and Corey Lerios & John DeAndrea. 
He was easy-going,  extremely creative, and one of the friendliest people I've met in the business. I always looked forward to our spotting sessions and knew he'd give us  cues that not only delivered what we needed, but would add levels to the action, comedy or character beats that weren't in the scenes before.
I'm a big TV theme nut, and we spent lots of time talking about our favorites. Naturally, many of mine — like Police Story and Barnaby Jones – were done by his father, Jerry Goldsmith. It couldn't have been easy for Joel to to follow in his father's considerable musical shadow….and I don't think he ever got the acclaim that he deserved. 
Joel and I lost touch with one another in the years since and I regret that. 
Here's Joel's reorchestration of the Diagnosis Murder theme….and his theme for Martial Law.