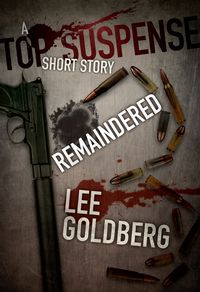 My short story REMAINDERED is now available as a standalone  on the Kindle and the Nook…and this special edition includes a link that will take you to a private, streaming video of the movie version of the tale: 
Kevin Dangler is a once-famous author desperate to regain his lost glory while traveling the back-roads of middle America, selling remaindered, fifth-editions of his first book out of the trunk of his car. When he meets a woman who loves his work, he believes she might be his salvation…or perhaps his nightmare.
This story was an Ellery Queen Mystery Magazine Readers Choice finalist and has previously appeared in the anthologies "Three Ways to Die" and "Top Suspense." 
But wait, there's more…
DIE LOVER DIE, a Top Suspense short story, is now available on the Kindle and the Nook for just 99 cents. It's 10,000 words of non-stop action, violence and sex…a wild ride like nothing else you've read before…from twelve masters of suspense, who teamed up to write this rollicking story 250 rapid-fire words at a time, tag-team style, without an outline, without knowing what was coming next. The result is a pure, literary adrenaline rush: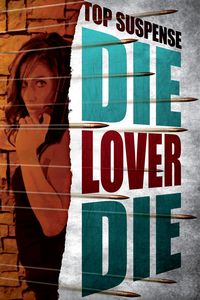 Lauren Blaine is on the run…fleeing across the country, pursued by a pack of ruthless, skilled, and psychopathic killers. That's because she's dumped her husband and he hasn't taken it well. Of course, he might have taken it better if he wasn't a major drug dealer with a gale-force temper… and if she hadn't run off with all of his cash. Now she's marked-for-death, a moving target for every mercenary, hitman, and sadist in the midwest. What they don't know is that Lauren is nobody's victim… she's a resourceful, brave, and cunning woman who won't go down without a fight.