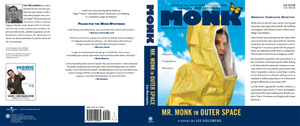 Moments after I finished proofing the galleys for MR. MONK IN OUTER SPACE on Friday I received this photo of the dustjacket. I like it! The book comes out on Oct. 30th.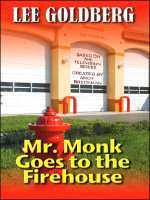 I've also just seen the covers for the Large Print editions of MR. MONK GOES TO THE FIREHOUSE and MR. MONK GOES TO HAWAII…and I like them a lot.
What do you think of them?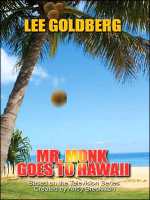 (You can click on the photos for larger images).