Here are some photos from last night's MWASoCal's LA Times Festival of Books party at Skylight Books last night.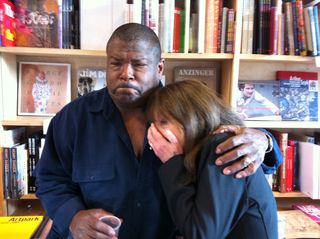 Here are my friends Gary Phillips and Cara Black reacting to pearls of literary wisdom from Stuart Woods.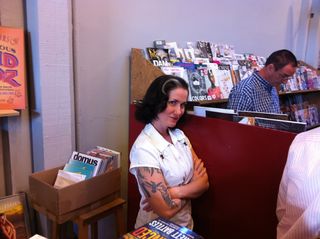 And here's Christa Faust catching me ogling her. But she's used to being ogled.