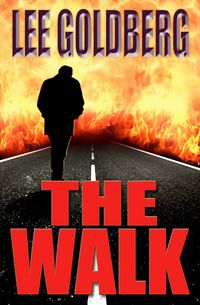 Now, thanks to a temporary technical screw-up, you can get my runaway Kindle bestsellers THE WALK for just $1.99 and THREE WAYS TO DIE for only 99 cents.
It's infuriating for me…but a steal for you. But you'd better act now, because if I have my way, these savings will end as soon as possible.
And no, this is not a lame publicity stunt. I had nothing to do with the dramatic cut in prices and I am doing everything I can to get it fixed. But in the mean time, I need to sell a lot of books to make up for my losses… 
So go for it…get the books cheap while you can!
UPDATE 4/15/2011. I am pleased to say that you're too late. Amazon has restored the original pricing.