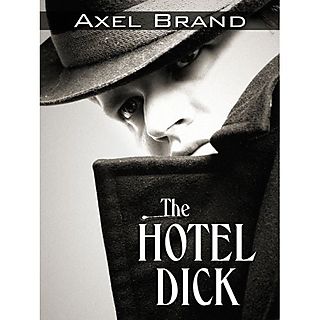 My buddy Axel Brand just got a rave review from Library Journal for his debut novel THE HOTEL DICK:
With a narrative voice reminiscent of
Dragnet's Joe Friday and a spot-on 1940s style that subtly slips
modernisms into the smooth, often humorous telling, Brand has written a sound
period piece featuring Lt. Joe Sonntag. Sonntag maintains a cool approach when
movie star Spencer Tracy appears to be the only viable suspect in the murder of
a hotel detective. The plot is as devious as any of Donald Westlake's and
hard-boiled enough to please Bill Pronzini fans. The end result is pure
entertainment.
Axel also got a rave from Kirkus, who said, in part:
Brand's debut unfolds in leisurely fashion, with many detours. His noir
style effectively combines muscle and cheek, and Sonntag is an
appealingly laconic sleuth.
I haven't read the book yet myself but I am sure, knowing Axel, that it deserves all the acclaim it has been getting.