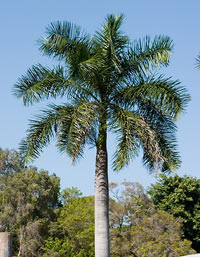 A friend recommended a crime novel to me that came out a few years ago from a major publisher and that was also praised by some big-name authors (including some who have praised my work). I brought the book along with me on a short day trip for something to read while my wife & daughter were shopping. The book was awful, but some of the terrible writing was worth sharing. Here are some of my favorite examples:
"A sustained orgasm of flowers filled the strip between the driveway and right side of the house."
This made me laugh out loud. So did some of the comments my Facebook friends made about it:
And on the other side of the driveway, a foreplay of hedges.
Haven't you ever had a sustained orgasm of flowers?
Better than a multiple orgasm of concrete.
Not just an orgasm of flowers, but a sustained orgasm of flowers. I want to live in that neighborhood.
Here's another excerpt:
"Staring at the picture, I had a clear sense of the living person whose image was cradled in chemicals on the bed of thick paper."
Or as a less pretentious writer might say it: "I got a clear sense of the person from her photograph."
"The girl in the picture had a glimmer of erotic fear in her dark eyes, waving like a thin, white arm of a drowning person."
So fear that is sexually arousing… or perhaps fear of something to do with sex…is visible in someone's eyes as a white glimmer that looks like the arm of someone who is drowning. Yeah, that makes sense."
Her short black skirt clung like a high priest's desire to the curves of her ass."
I suppose this might make sense if anybody had any idea what a "high priest's desire" is.   A high priest of what? Tortured metaphors? Speaking of which…
"The night was filled with the exotic feeling California still evoked for me, surf shushing beyond the campfires, palm trees thrusting their composers' haircuts up into the starry sky, swaying with the symphony of the wind."
Surf shushing? Palms thrusting? A composer's haircut? WTF? And am I the only one who thinks "a symphony of wind" sounds like another way of saying "a herd of cows farting"?