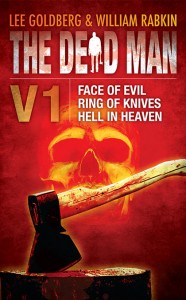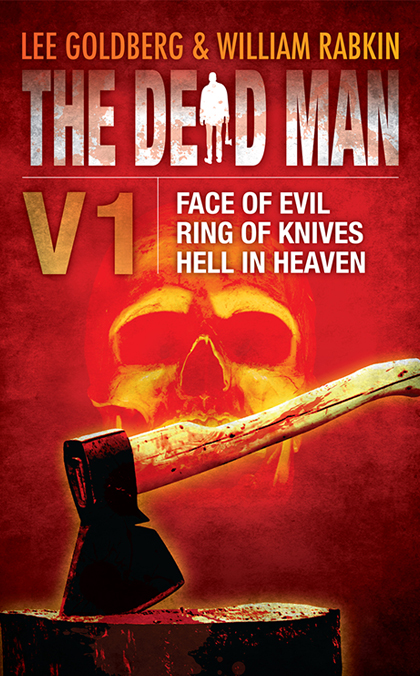 I'm always getting asked what the correct order is for the 18 (and counting!) novels in THE DEAD MAN series… so here it is.
For those of you unfamiliar with THE DEAD MAN, it's an original series of action-adventure-horror novellas created by William Rabkin & yours truly and published every month or so by Amazon's 47North imprint. Here's the basic concept:
Matt Cahill was an ordinary man leading a simple life until a shocking accident changed everything. Now he can see a nightmarish netherworld that exists within our own. Now he's on a dangerous quest for the answers to who he is and what he has become…and engaged in an epic battle to save us, and his soul, from the clutches of pure evil.
Bill and I wrote the first and third novellas…but we've brought in some of the best writers in the business, from across a wide spectrum of genres, to work with us on the other books in the series. The roster of acclaimed authors includes bestselling thriller writer  Joel Goldman, Star Trek Voyager writer/producer Lisa Klink, multiple Edgar-award nominee Christa Faust,  legendary western novelist James Reasoner, and Emmy-award winning TV writer-producer Phoef Sutton (Cheers, Boston Legal, etc) to name just a few.
The DEAD MAN books don't need to be read in order, so don't let the number of titles intimidate you. The books are available in Kindle, paperbacks, and audiobook editions. As a special treat, here's the DEAD MAN theme song by Matt Branham to get you in the mood while you browse the list of titles.
THE DEAD MAN SERIES in order
Face of Evil – by Lee Goldberg & William Rabkin
Matt Cahill is a widower leading a quiet, solitary life–cutting wood at a lumber mill in the Pacific Northwest, watching out for his trouble-prone friend Andy, and making his first, tentative attempt at a new romance with his co-woker Rachel. But a getaway to a ski resort goes tragically wrong and he is killed in an avalanche. That should be the end of his story, but for Matt, it's only the beginning. And now finds himself taking the first step in a horrifying odyssey across a dark world that exists within our own, where he must confront Mr. Dark, a violent, supernatural entity that spreads evil among us like a plague.
Ring of Knives – by James Daniels
Matt believes a madman may hold the key to defeating Mr. Dark and his rotting touch. To find him, Matt must infiltrate a lunatic asylum in Ring of Knives—and his only chance of escaping alive is to face the unspeakable terror deep in the asylum's woods.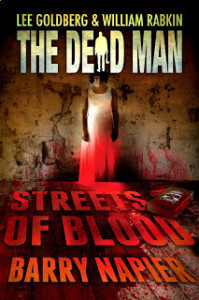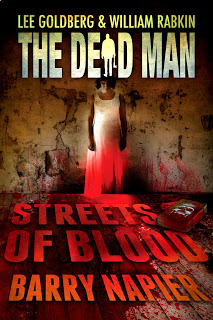 Hell in Heaven – by Lee Goldberg & William Rabkin
In search of Mr. Dark, Matt finds himself in Heaven, Washington, a tiny hamlet in the Cascade Mountains embroiled in a four-family blood feud in Hell in Heaven. Only Matt can stop the bloodshed, but even he is going to have a hard time figuring out why Mr. Dark brought him here.
The Dead Woman – by David McAfee
A serial killer is stalking Crawford, Tennessee, and Matt is determined to stop the killing. But when his new love interest turns out to have his ability to spot evil, and Mr. Dark puts his fingerprints on the town's terror, Matt is going to need help.
The Blood Mesa – by James Reasoner
An archeological dig on a desolate southwestern mesa unleashes an ancient evil spirit whose insatiable hunger traps Matt and a band of innocents. Now, they must find their way out before an epic slaughter turns the peaceful site into the Blood Mesa.
Kill Them All – by Harry Shannon
Trapped in a Nevada ghost town between its peaceful residents and a marauding band of mercenaries out for the secrets of his immortal blood, Matt must stand side-by-side with the townsfolk.
Beast Within – by James Daniels
Matt's search for a paranoid visionary who claims to have defeated a supernatural entity like Mr. Dark leads him deep into the Michigan woods. But when he finds himself trapped in a bloody siege between warring factions, his only hope for escape from an unstoppable advance of mayhem, carnage, and black magic is to trust his instincts, grab his ax, and unleash the ferocity of The Beast Within.
Fire & Ice by – by Jude Hardin
A disgruntled ex-employee at a chemical company walks into the plant and starts shooting, trapping Matt and four other workers inside. As the body count rises, Matt realizes the shooter has a much bigger, deadlier plan in mind, one that could leave thousands dead. And just when he thinks the day can't get any worse, the cunning Mr. Dark raises the stakes to horrifying heights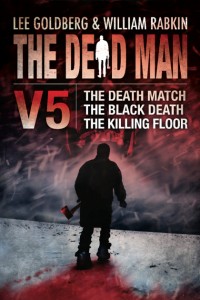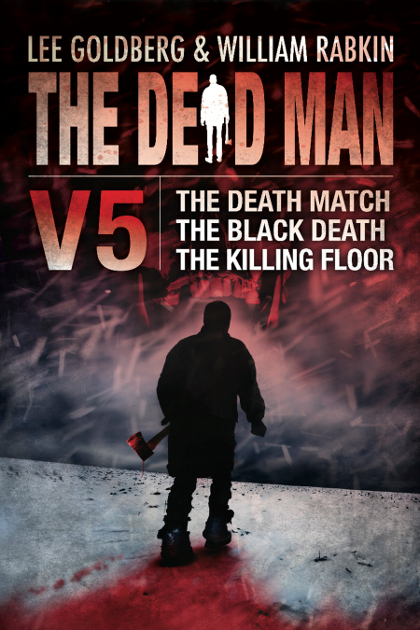 Carnival of Death – By Bill Crider
Hungry for respite from his solitary mission, Matt takes a gig working security at a traveling carnival. But it doesn't take long for him to realize that something isn't quite right. Sure enough, a series of violent events rocks the carnival and a charlatan's dark prophecies suddenly begin coming true. So when she foresees imminent doom, Matt knows it can only mean one thing: Mr. Dark is here, and it's not for the cotton candy…it's to ignite a bloody Carnival of Death.
Freaks Must Die – by Joel Goldman
On a quest to find a kidnapped child, Matt discovers an underworld of people with uncanny powers living in the shadows of New York City, trying to elude a ruthless force that's vowed that the Freaks Must Die. Matt must run a deadly race against time to save the child, and the entire "freak" community, from bloody annihilation.
Slaves to Evil – by Lisa Klink
Matt goes to a town where all the cops are corrupt Slaves to Evil, terrorizing everyone and allowing crime to run rampant…but before he can battle them, he's shot by a gun-toting teenager out to avenge Matt's killing of her brother. Now Matt is trapped between hordes of deranged, killer cops and an innocent girl hell-bent on revenge.
The Midnight Special – by Phoef Sutton
The re-release of a cheesy 1970s zombie flick is sparking horrific bloodshed whenever it's screened…and Matt Cahill is determined to stop it. His quest takes him to a grindhouse theatre in L.A., where a screening of The Midnight Special begins a night of unmitigated terror that will either put an end to Mr. Dark's reign of evil…or mark a blood-soaked new beginning.
The Death Match – by Christa Faust
Matt enters the violent world of underground cage fighting where a brutal death match becomes a fight-to-the-undead that could lead him to the truth about his reincarnation…or to a gruesome demise.
The Black Death – by Aric Davis
The Black Death is a deadly new form of crystal meth that turns users into black-eyed, homicidal maniacs. Matt must destroy the virulently addictive drug before the madness spreads from a backwoods community to the entire nation.
The Killing Floor  – by David Tully
A hydro-fracking operation resurrects an ancient, terrifying entity that pits Matt against Mr. Dark in an epic battle that began centuries ago and that will end today with the fate of mankind at stake on the blood-soaked dirt of the Killing Floor.
Colder Than Hell – by Anthony Neil Smith
On the road to Fargo, North Dakota, Matt Cahill is trapped in a hellacious blizzard on a frozen, traffic-choked interstate. He's stalked by an escaped murderer and the guards who were transporting him–all of them seemingly possessed by a mutant virus that spreads quickly among the others trapped in their cars, turning everyone into crazed zombies. Matt struggles with a small band of survivors to find the source of the horrific plague before it claims them all. The odds are against any of them surviving the night….and that includes Mr. Dark.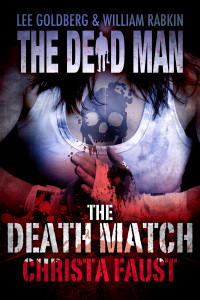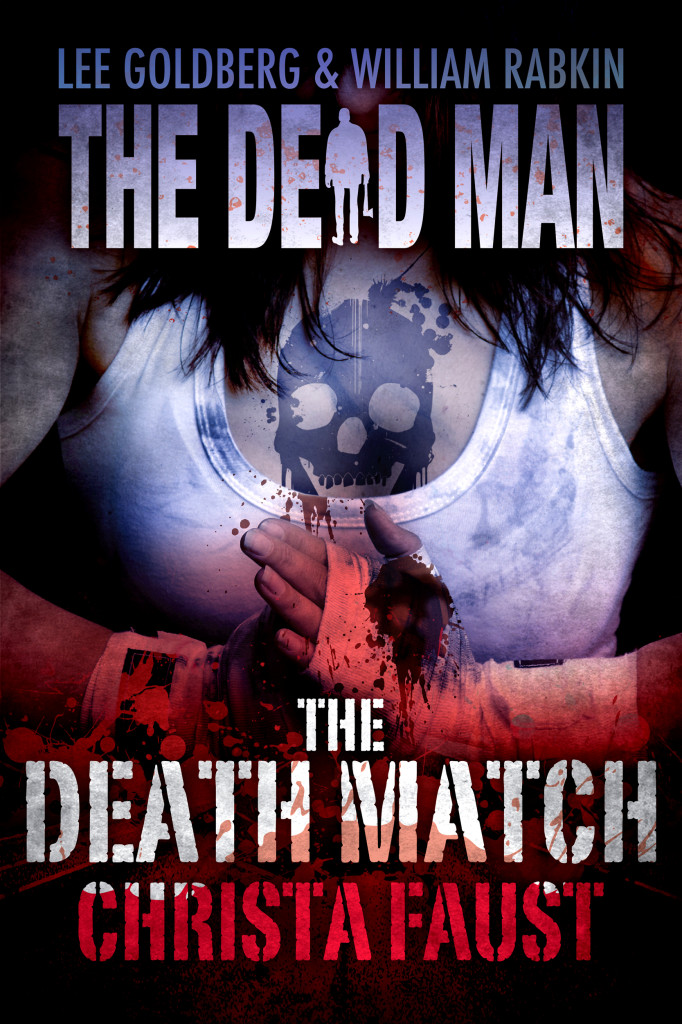 Evil to Burn – by Lisa Klink
Matt Cahill is travelling by bus through the blasted wilderness of the Southwest to prevent a massacre from happening in Nevada, but Mr. Dark is intent on preventing him from making it there. A terrible crash leaves the bus totaled, and now Matt is injured, stranded, and fighting for his life against the elements…and an insidious evil that has spread through the surviving passengers. It's a race against time, with Matt struggling to overcome his injuries even as he tries to save the survivors from the horror that they've become…because, while the evil surrounding him is bad, it's nothing compared to the desert hell he needs to cross in order to keep a greater nightmare from unfolding—one that could give Mr. Dark terrifying new powers.
Streets of Blood – by Barry Napier
An elderly, bed-ridden woman in a retirement home is having nightmares of a dark, devilish entity tormenting her and her childhood friends in a dreamscape that's as familiar to her as it is terrifying. She's not the only one having the dreams. Matt Cahill is, too, and when he arrives in town, he discovers a community torn apart by gruesome violence, its residents in the grip of an evil force unlike any Matt has encountered before…one that's even beyond the touch of Mr. Dark.
THE DEAD MAN COMPILATIONS & AUDIOBOOKS
The Dead Man V1 – Face of Evil, Ring of Knives, Hell in Heaven
The Dead Man V2 – The Dead Woman, The Blood Mesa, Kill Them All
The Dead Man V3 – The Beast Within, Fire and Ice, Carnival of Death
The Dead Man V4 – Freaks Must Die, Slaves to Evil, The Midnight Special
The Dead Man V5 – The Death Match, The Black Death, The Killing Floor
The Dead Man V6 – Colder Than Hell, Evil to Burn, Streets of Blood (Coming Soon!)