I've got lots of exciting news to share…so let's get to it!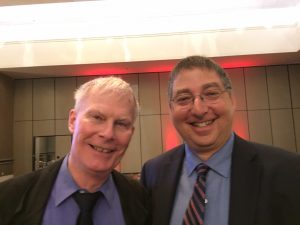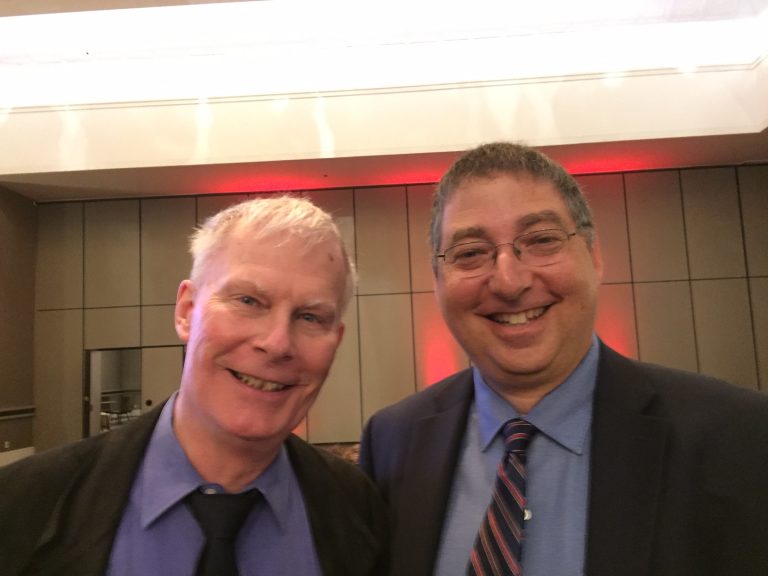 TWO THRILLERS COMING IN 2018
The big news is that I've signed a two-book deal with Amazon Publishing/Thomas & Mercer that kicks off with the publication of my new thriller TRUE FICTION in April 2018, followed by the sequel in the fall.
I've described the book as a cross between SIX DAYS OF THE CONDOR and NORTH BY NORTHWEST. So it was a real thrill when I finally got to meet James Grady, author of CONDOR at the Edgars in April.
TRUE FICTION takes place in Hawaii, Seattle, Los Angeles, Nevada, and Washington D.C…. and I finished writing it in a cafe in Paris on a rainy day in January. It's about a thriller author who discovers that one of his fictional tales is becoming horrifyingly real. To say more now would spoil the fun. I'll give you more details about the book, and my research and travels for it, when we get closer to the pub date.

CHASING FOX & O'HARE
Many of you have asked when the next Fox & O'Hare book is coming…especially since THE PURSUIT, which I co-authored with my good friend Janet Evanovich, was such a big success, hitting #1 on the New York Times bestseller list back in June 2016. Unfortunately, we're still trying to work out a satisfactory agreement with the publisher for future books. As soon as I have news, I'll be sure to share it with you. I took an extensive research trip to Australia and New Zealand for that as-yet-unwritten sixth book in the series and I'm eager to take Nick & Kate there for their next adventure.

THE WALK … COMING TO A THEATER NEAR YOU?
A movie version of THE WALK is in pre-production based on my own script. A terrific director has been signed and offers will be going out to A-list actors soon. I wish I could say more than that, but I am bound to secrecy for the time being. There have been false starts in the past but I am cautiously optimistic that filming could start in early 2018.
BEING BRASH
Brash Books, the publishing company that I launched with Joel Goldman, is going strong as we approach our third year in business. We've published close 100 titles so far! Our latest title is Patrick McLean's new novel THE SOAK, a terrific thriller that evokes the best of Donald Westlake's Parker novels. I think you'll love it. I also heartily recommend the new audiobook edition of Jack Bunker's TRUE GRIFT. Harry Dyson does a fantastic job narrating it and I guarantee that you'll laugh your way through your next traffic jam or gym work-out.
LOS ANGELES TIMES FESTIVAL OF BOOKS
I had a great time, as usual, moderating panels and hanging out at the Los Angeles Times Festival of Books. Here are a couple of photos from the event:

Lee with former Barnes & Noble events exec Lita Weissman and authors Gar Anthony Haywood, Laura Lippman and Megan Abbott

Lee with authors Eric Jerome Dickey, Chris Farnsworth, Gregg Hurwitz, and Daniel Suarez
That's all the news for now…more soon!