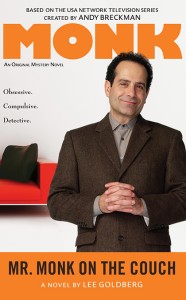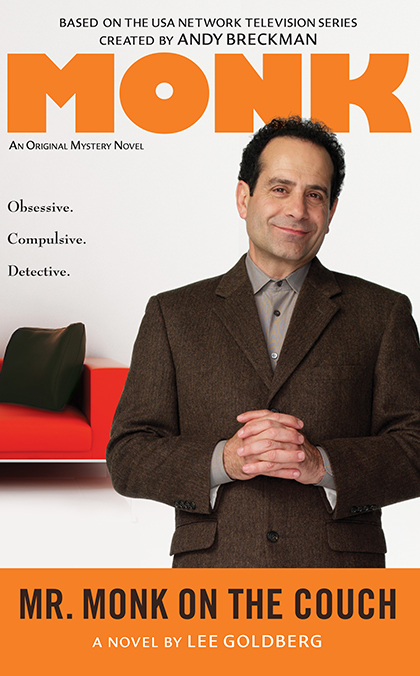 I've been getting lots of questions about my MONK series. Here are just a few of them.
Hi Lee, quick question about the Monk books. I know they're stand-alones, but did you intend for the characters to have gradual progressions from book 1 to book 15, which wouldn't necessarily require the reader to read them in order, but that the reader would get more out of the overall storyline arc if they *did* read them in order?
Yes, particularly after MR. MONK IS CLEANED OUT and onwards through my last book, MR. MONK GETS EVEN. Also, early in the series, the books MR. MONK GOES TO GERMANY and MR. MONK IS MISERABLE (aka Mr. Monk Goes to France) take place basically within hours of each other, so those are best read in order.
Love the Mr Monk book series. I'm in need of a jacket cover for a hardcover book "Mr Monk on the COUCH". Any idea where I might be able to go and get just the cover?
I don't have a stack of dust jackets in my closet. You'll have to buy a used book. There are plenty on Amazon and ABEbooks.
I just finished reading your last book on Monk and something bothers me. Where was the daughter of Trudy – Molly? How is it possible that she was not at the wedding Ambrose and Yuki? After all, she is part of the family. Why she was not invited to the wedding? Was there any reason why you did not mention Molly Evans in your book? Please reply.
If memory serves , I had Molly appear in "Mr Monk on The Road" and I felt that was enough attention paid to her. The character appeared briefly in the last episode of Monk, so she barely registered as a character . She wasn't monk's daughter, so she wasn't related to him or Ambrose. Her character barely existed in the tv show. I saw no reason to spend any more time with a character that viewers and readers didn't really know or care about. That approach has proven correct since you are only the second person, out of the tens of thousands of readers who bought the book, to bring her up to me in the years since the novel was published. 🙂
Thanks for writing the Monk series. I love them. I love the way you have developed the characters, especially…all of them. I am just very disappointed that you are not going to write any more of them. If you change your mind I shall rejoice.
Thank you, but to quote a cliche, the ship has sailed on the MONK books. I won't be doing any more. I think writing fifteen books and three Monk episodes is more than enough Monk for me!
I was wondering if you still talk to the maker of monk because if you do I was wonder if you could ask him to make a monk movie! I would love that and I know a lot of fans would love it too!
Andy Breckman wrote a MONK reunion movie several years ago for USA Network. But, from what I understand, it ended up being too expensive to produce.
I'm a HUGE fan of the Mr. Monk book series and the TV series! I'm having a very hard time finding your first book, "Mr. Monk Goes To The Firehouse" so, I was wondering if you could send me a copy at your earliest convenience. Here is my address. Please sign it, too.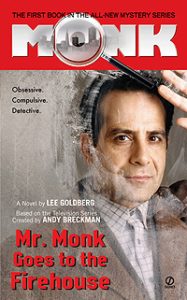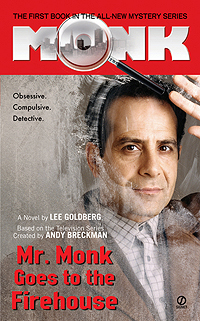 I'm so glad that you enjoy the MONK books. I don't know why you're having troubles finding MR. MONK GOES TO THE FIREHOUSE. It is widely available from hundreds of booksellers, in some cases for as little as one penny plus postage! That said, I'm not a bookseller nor do I send out free copies of my books to anybody who asks.
I am a huge fan, I have seen the Monk tv show and read all of the Monk books.  How do I go about obtaining a copy of the short story Mr. Monk and the Seventeen steps?
The short story is actually a chapter from one of the MONK books… MR. MONK ON THE ROAD. All the short stories that were published in Ellery Queen Mystery Magazine were excerpts from the books that just worked as standalone stories