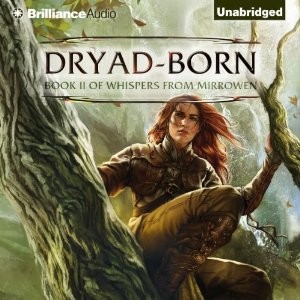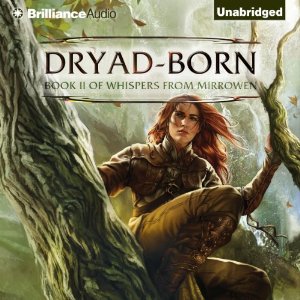 My friend Jeff Wheeler's new book Dryad-Born just came out in digital, print and audio. It's the second book in his bestselling Whispers of Mirrowen trilogy for Amazon/47North. So I invited him to talk about some of the challenges of writing the follow-up to a hit novel…
Some writers struggle with "Second Book Syndrome" when doing a series. If you haven't heard of this syndrome, it's the complaint some readers have that the second book in a series almost always fails to deliver the same emotional punch as the first. The second book is a bridge novel, connecting the initial story to the grand climax at the end, and so it is often stuffed with meandering plots to fill up word count until the reader gets to the final battle.
I'm actually quite addicted to the second books of some of my favorite authors, and I don't look at the second book as filler at all. In my worlds, book one is meant to introduce the main characters, develop the setting, and thicken the tension. Book two is where I save some plot twists that really ratchet up the tension, introduce new characters that throw the lead characters off their game, and position some revelations that hint at things to come in the final book—just cryptic enough to keep readers guessing.
This month, 47North has launched my newest "second" book: DRYAD-BORN, Book 2 in the Whispers from Mirrowen trilogy. The story begins with an entirely new character and an entirely new subplot before reconnecting with the heroes from Book 1, FIREBLOOD. I love the suspense that comes with writing a second book, when the enemy seems to be winning on every front and the danger builds. That's why The Empire Strikes Back is my favorite Star Wars movie. It's not just a bridge. It's where the story really begins to emerge.